Fluffy Teff-Corn-Buckwheat Bread With A Crunchy Crust
Teff "or simply known as love-grass" is quite popular at the moment.
It's an amazing protein source, rich in essential fatty acids, contains fiber and it simply tastes really good. For that reason this cereal is the perfect addition to a tasty, healthy and gluten-free diet.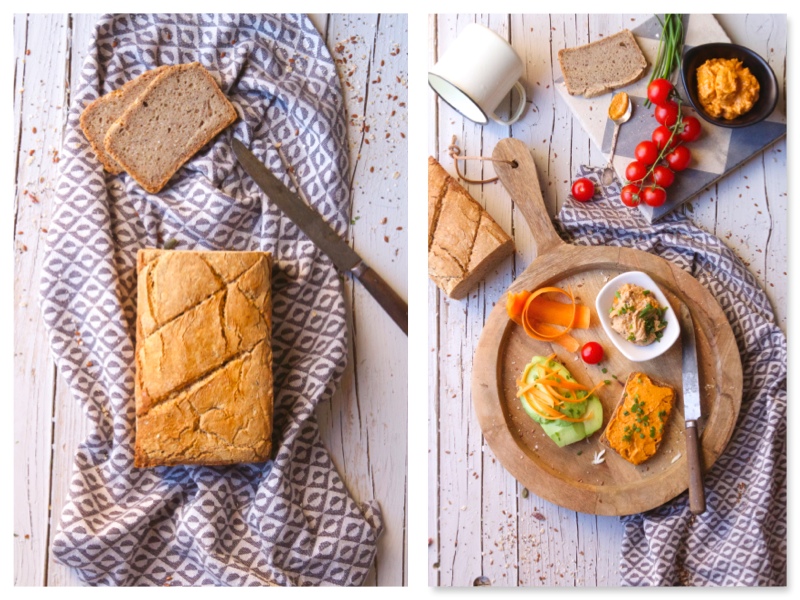 Don't you just wanna take a bite?;-)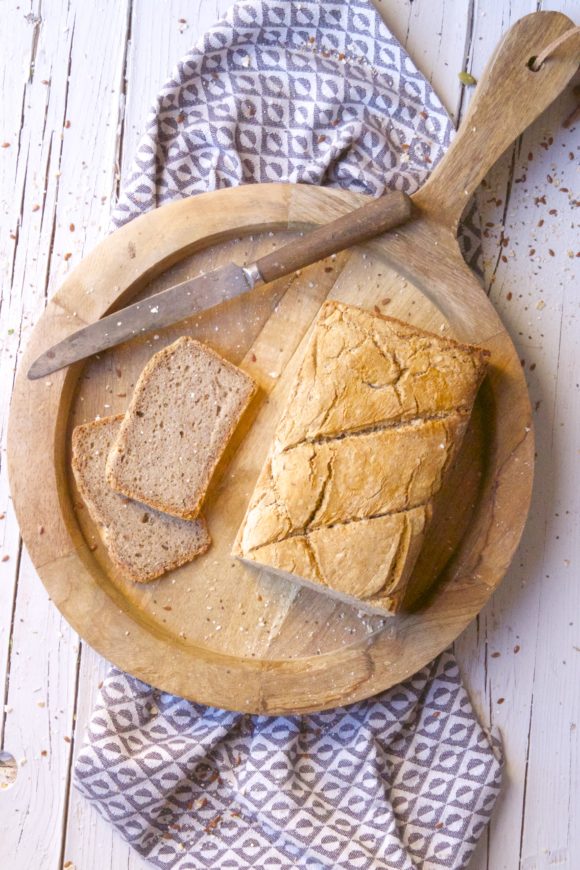 Now let's move on to the recipe <3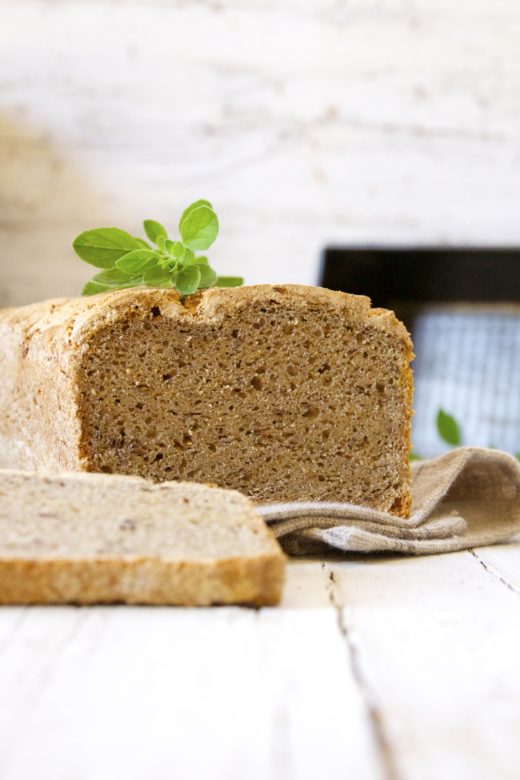 Ingredients: 
7g Yeast
1 teaspoon of birch sugar *Optional: Coconut blossom sugar, cane sugar, rice syrup, oder agave syrup*
470ml water *tepid*
300g teff-flour
130g potato starch *Optional: Corn starch*
130g buckwheat flour
1/2 teaspoon of sea salt
2 tea spoon of guar seed flour
2 tea spoons of apple pectin
1 tablespoon of ground psyllium husks
2 tablespoon of shredded flaxseeds 
3 tablespoons of olive oil *extra-virgin*
A baking form  
1/2 teaspoon of olive oil *extra-virgin*
Some buckwheat or teff-flour to coat the baking form
Preparation:
Crumble the yeast, fill it into a cup, add the sugar and dissolve everything within 2 warm tablespoons of water. Store the yeast water at a warm place for about 30 minutes. Meanwhile fill all the dry ingredients into a mixing bowl and mix everything very well. After 30 minutes, stir the yeast water into 470ml of tepid water and add everything to the flour mix of the mixing bowl. Turn the machine on and let the dough hook knead everything very well. This process takes more or less 3-4 minutes. 
Coat the baking form with 1/2 teaspoon of oil, cover it with flour, gently shake the form so that the flour can distribute itself evenly. Now fill the dough into the baking form, smooth the surface and mist it with some water. Cover the dough and let it rest at a warm place for 1 hour. The dough will rise a lot within this time. Shove the teff bread into the oven and let it process for 50-60 minutes. After 50 minutes do the wooden stick test and check if the bread is ready. Take the baking form out of the oven and let it rest for 10 minutes. Afterwards take the bread out of the form and let the tasty bread completely cool down on the griddle.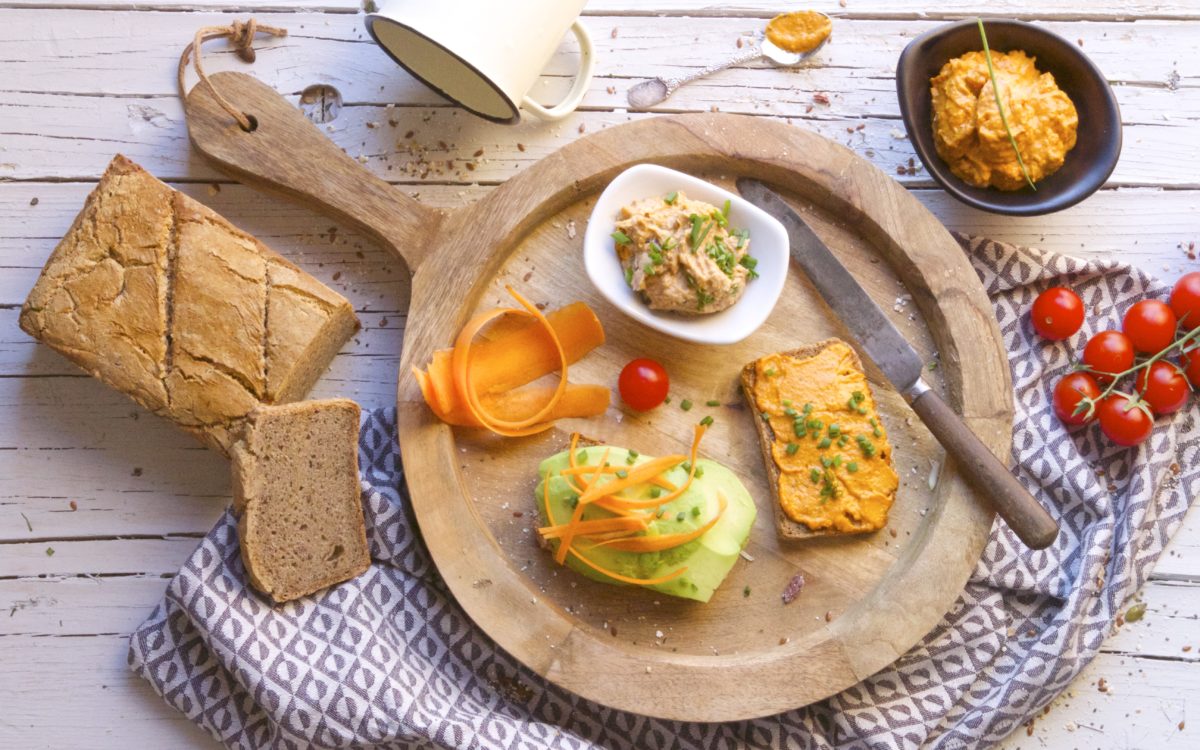 Enjoy your bread-time;-) 
Kind regards, Micha