Strawberry Salad With Lemon Balm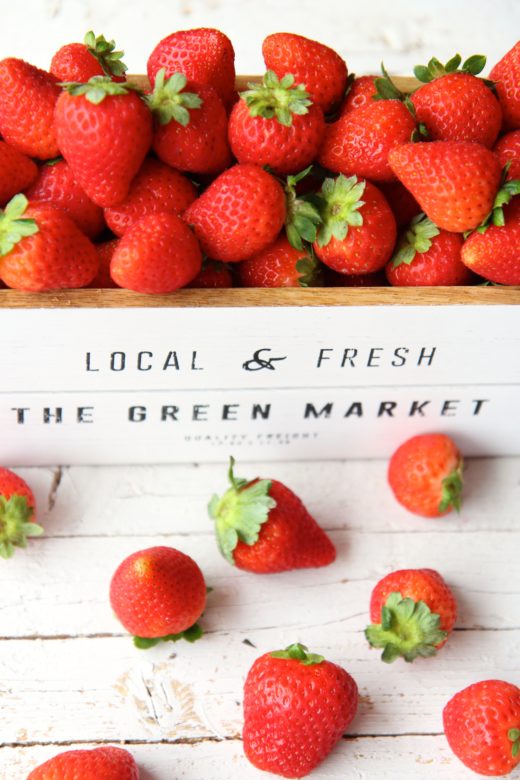 Mhhhhhhh, this divine strawberry salad with its refreshing lemon taste is simply heartwarming and wonderful!
Gathering strawberries yourself is always a good idea since they are sooo delicious ♥ Thank you so much my dear strawberry country!!
Strawberry Salad With Lemon Balm
400g Fresh strawberries
Some lemon balm leaves
1 tablespoon of pear juice concentrate
Clean the strawberries and let them drain. Clean the lemon balm, shake it dry and cut it into thin slices. Quarter the fruits or cut them into slices and put them into a bowl. Add the lemon balm, the pear juice concentrate and mix everything very well. If you want stir some lemon juice under. Cover the salad and store it for about one hour at a cool place.
Enjoy and have a great strawberry season;-)
Micha