Crunchy Chocolate Cookies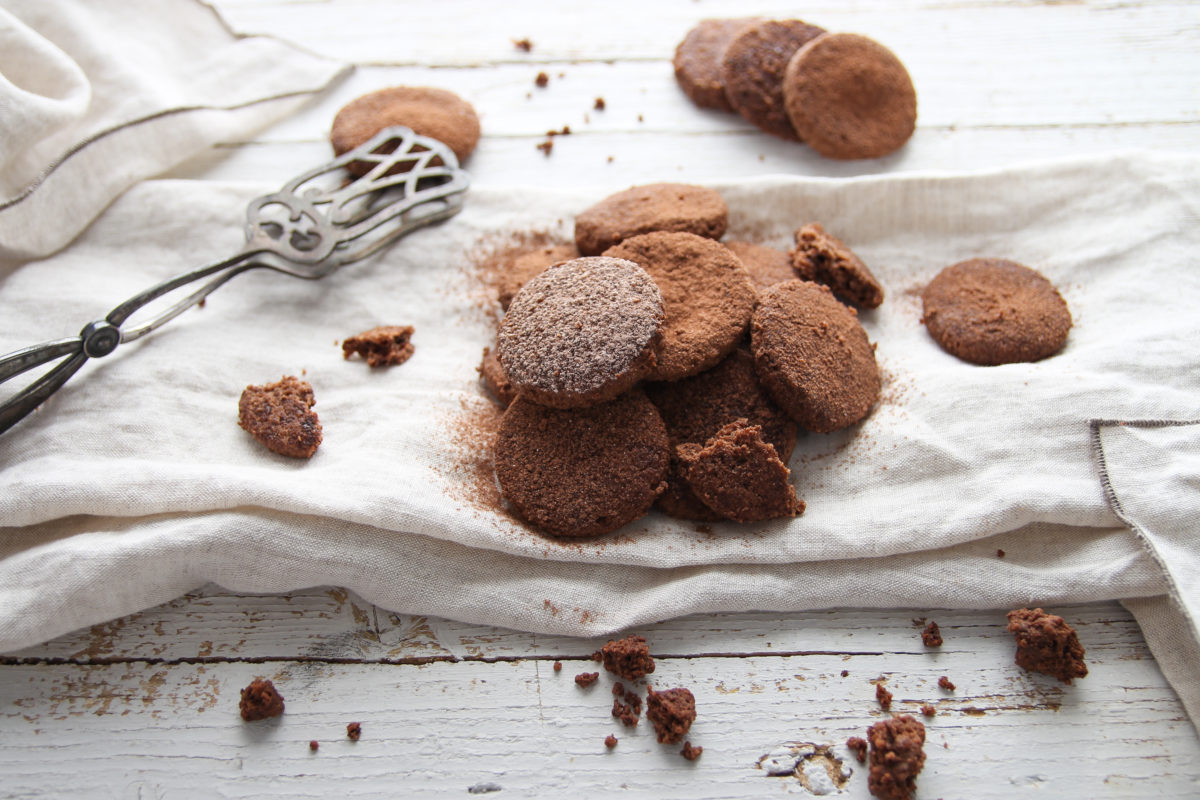 Nibble, nibble, gnaw, who is nibbling at my little house? 😉 Woooow, these chocolate cookies are so tasty, chocolaty and extremely crunchy.
You have to try this recipe and then enjoy them as fresh as possible.
Crunchy Chocolate Cookies
220g corn starch
160g white rice flour
150g soft butter
150g cane sugar *Optional: Coconut blossom sugar*
1/2 teaspoon guar gum
1/2 teaspoon fiber-husk
1/2 package of baking powder *gluten free*
1 tablespoon of coconut oil *liquid*
4 tablespoons of raw chocolate powder *sugar free*
*Some extra chocolate powder for your working surface
Preheat the oven up to 160 degrees (circulation heat) and cover your baking plate with baking paper. Fill all the ingredients into a bowl and knead the dough for several minutes. Works best by using your hands. Don't be surprised if the dough might be a little bit crumbly in the beginning. It is slightly different baking with gluten free flour and starch rather than using glutenous flours. But you will notice that the dough will change after a while!
Mix some cocoa powder with rice flour, distribute it over your working surface, place half of your dough on top, knead once again and roll out the dough with a rolling pin – or with your hands. The rolled out chocolate dough should be 1 cm thick in the end. Now take a 5 cm Ø baking form, cut the cookies out and place them on the baking plate.
Shove the cookies into the oven and pre bake them for 15 minutes. Afterwards reduce the heat down to 130 degrees and continue to bake the chocolate cookies for another 10-15 minutes. In the meantime take the other dough half, cut out more cookies bake them on a second baking plate. The cookies could be a bit soft and humid after the baking time but this will change after they cooled down completely.
Let the cookies cool down on a griddle and as soon as they are cold simply enjoy them however you like;-)