ARE YOU LOOKING FOR THE PERFECT RECIPE?
IF SO, YOU CAME TO THE RIGHT PLACE!
"

The perfect recipe finds it's origin in the mind, before it conquers the plate.

"
In order to create a Taylor made recipe, I will run the extra mile for you in the kitchen.
If the recipe should be gluten, yeast, dairy, industrial sugar or histamine free is completely up to you.
My repertoire includes if wished, vegetarian and vegan gourmet solutions as well. You will experience quality, seasonality and finesse with me. And all of that is wrapped in an uncomplicated, doable package made with love.
This is my philosophy. I offer my services to companies, editorial departments, restaurants and for private occasions.
My concrete recommendations and services as your kitchen fairy.
You have a favorite recipe but it needs an update? I will give it a modern twist.
Your interested in a food pic or a restaurant meal but you don't have the recipe?  I will bring this photo to life and I will provide you with an ingredient list and the preparation instruction.
You've found the perfect meal but it contains traces of foods that you don't tolerate? I will adapt it to your needs so that your digestive system will have now difficulties with it's ingredients.
"

Because sometimes little improvements and amendments can transform a meal into a wonderful experience.
I can make your wishes come true, either at your place or at my studio with an integrated, professional kitchen. .
We can talk about the price tag  individually.
Besides a satisfied customer, fairness, respect and transparency is very important to me.
A little advice in the end:
I am looking forward to meet very passionate (hobby) chefs with a gluten free background twice a year, in a small circle at my cooking classes in Mallorca. A gluten free, culinary experience in a mediterranean scenery.
Dates on request.
Did that make you hungry?
If so, let's get in touch as soon as possible so that I can send you a noncommittal offer.
I am looking forward to your requests and to meet you in person.
Let's feast in a healthy and divine way together.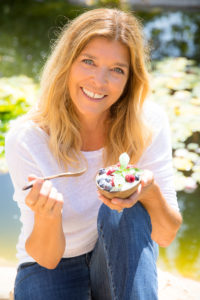 Email: service.meyer@t-online.de
Or simply use our contact form.