Crunchy buckwheat-potato bread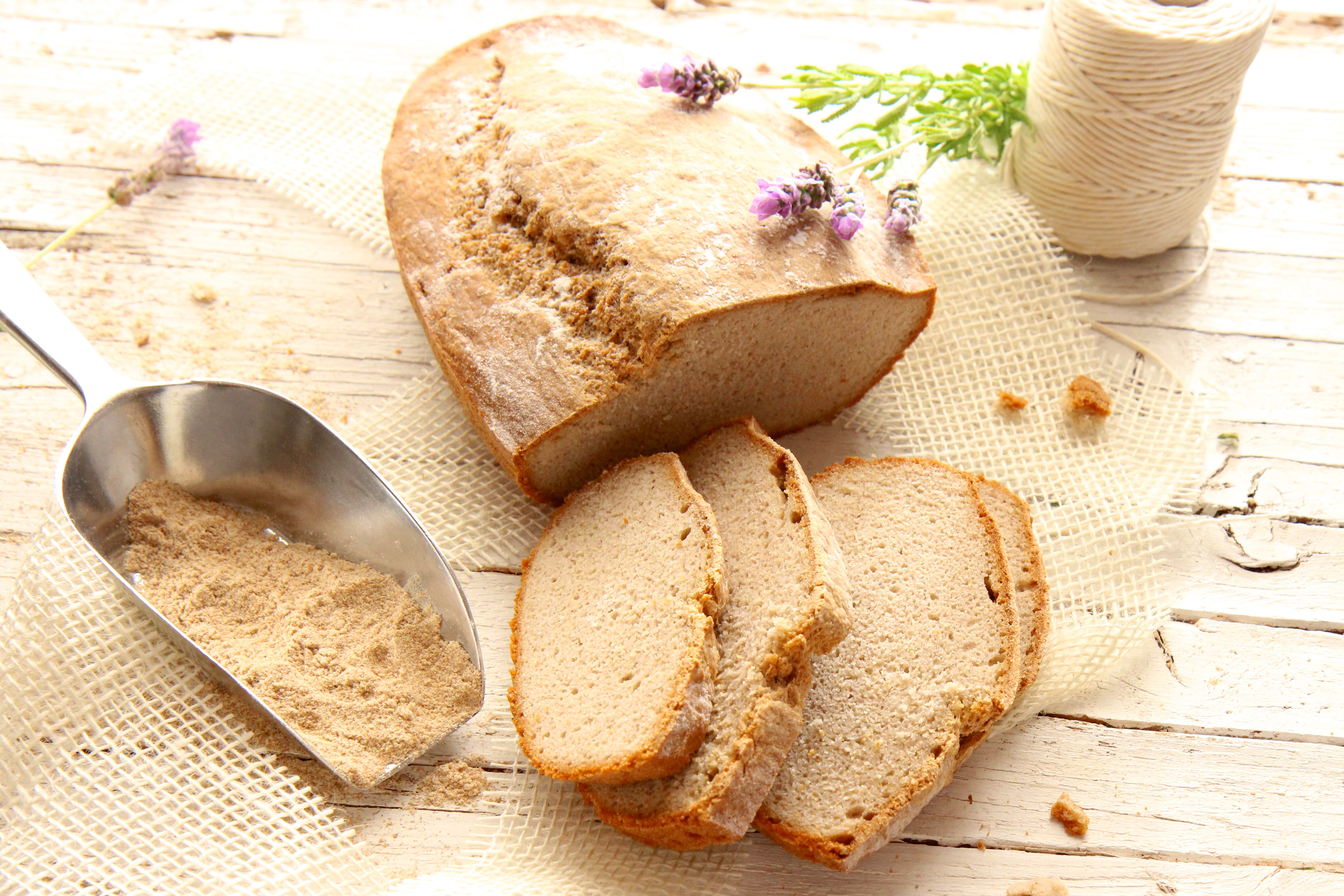 Many years ago, when I changed my diet for the first time, the topic *breads* was most challenging, since you couldn't buy gluten free making mixtures anywhere and it was really difficult to find good recipes that didn't contain gluten.
And lets not start with gluten and yeast free recipes.  During all years I have learnt to create my own baking mixtures and every time I'm in a hurry I can now buy a great baking mixture. I tried so many! Some are good and others are not recommendable, because for my taste most of them contain too many ingredients that mustn't be inside. And that's the reason why I really want to provide you with my baking mixtures here on Micha's Kitchen Revolution. In addition, I want you to know that it is also a matter of training and that sometimes my own breads turn out to be as I expected! All the different water qualities and especially all the different ovens make it a bit complicated at times. But 95% of the time it works very well 😉 And this bread is one of the easy ones.
Crunchy buckwheat-potato bread
450 g of buckwheat flour
470ml water
30 g of potato flour
10 g of apple pectin
1 package "Weinstein" baking powder
1 pinch of sea salt
40ml cold-pressed olive oil
Preheat the oven up to 180 degrees. Mix all dry ingredients within a mixing bowl and afterwards, add oil and water. I recommend to use a kitchen / mixing machine to knead the dough. In case your really strong you are absolutely free to use your hands 😉 The dough should have a firm consistency. If the dough is too soft, add some more flour and if it is too firm, simply add some water. However, please add the water very slowly since the dough becomes soft very quickly. Prepare a baking form filled with baking paper, slowly pour in the dough and let the bread bake within the oven for 50-60 minutes.
Please add a little bowl filled with water into the oven and let the bread cool down completely after the baking time – even though its hard to resist 😉
I wish lots of success and lots of fun with this recipe!