Light Mediterranean Courgette Noodles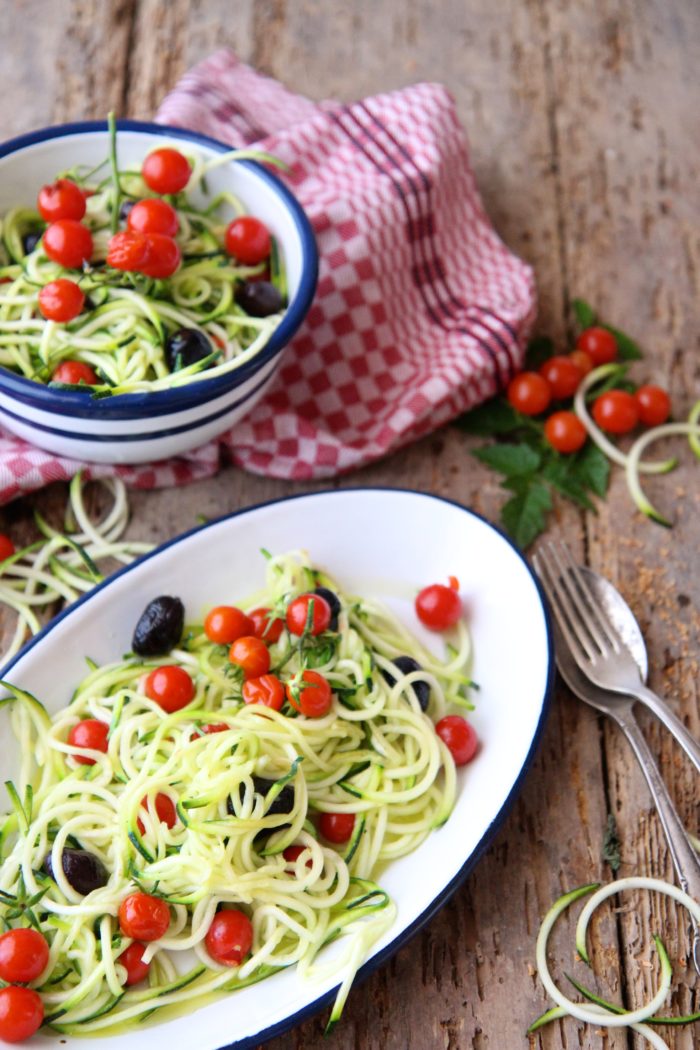 Low carb was my number one food companion this summer. I am so into the veggie-noodle inventor that I would present him with a medal. Vegan, low carb, light and healthy. My absolute TOP 1 recipe this summer!
Light Mediterranean Courgette Noodles
2 zucchini
1 big clove of garlic
200 g of cherry tomatoes
A handful of black olives (without stone)
A handful of parsley leaves
100ml water
2 tablespoons of lemon juice
Sea salt and fresh pepper
1 tablespoon of coconut oil
Pluck the tomatoes off the branches and clean them. Clean the zucchini, cut off the ends and use the spiralizer to make zucchini spaghettis. Peel and slice the garlic. Slightly heat the coconut oil in a pan, brown the garlic slices within, add the tomatoes, stir and deglaze with the water after 1-2 minutes. As soon as the water cooked down a bit add the olives, the parsley and season with salt, pepper and the lemon juice.
Finally, slightly swipe the noodles inside the sauce and serve on two plates.