Mung-Beans Frittata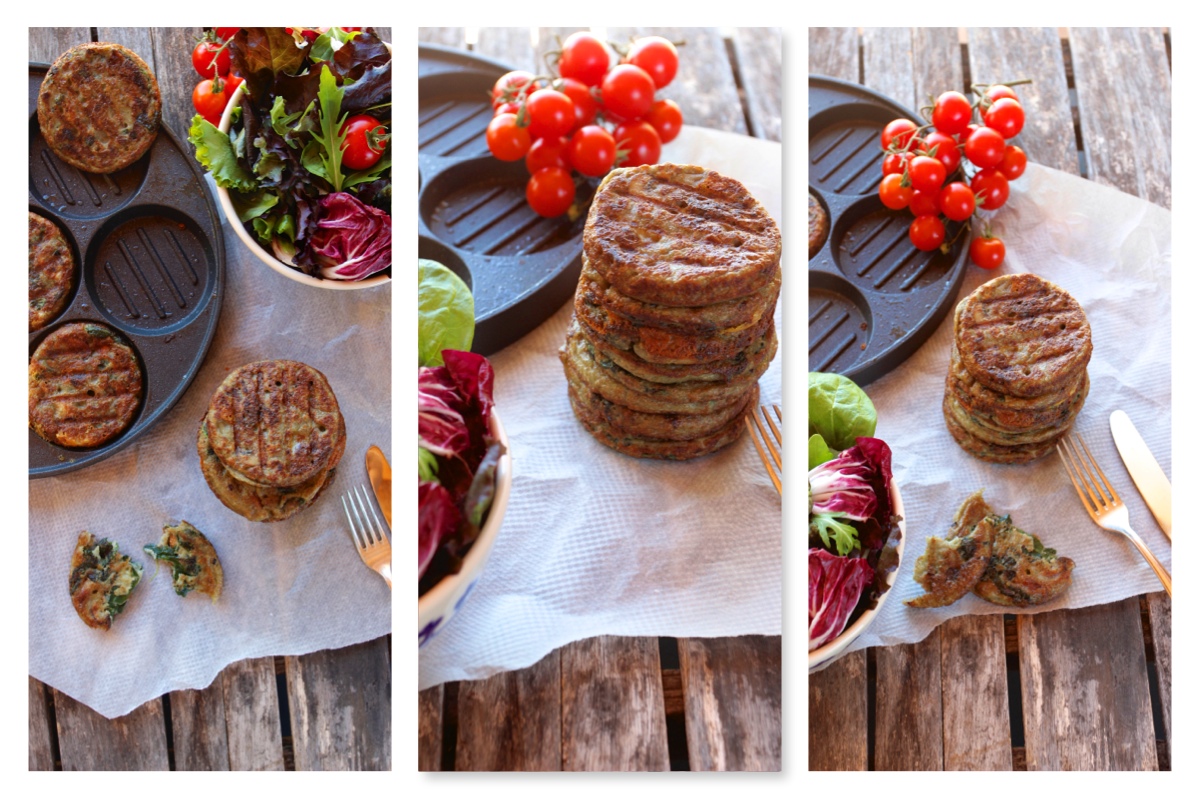 I am working with mung beans since a while (also known as mung-daal) because they are easier to digest than regular beans and their own flavor is not that dominant.
In addition they are a rich source of proteins. I just had to introduce these wonderful and tasty patties to you. I served a crunchy salad with them but they work perfectly fine on their own.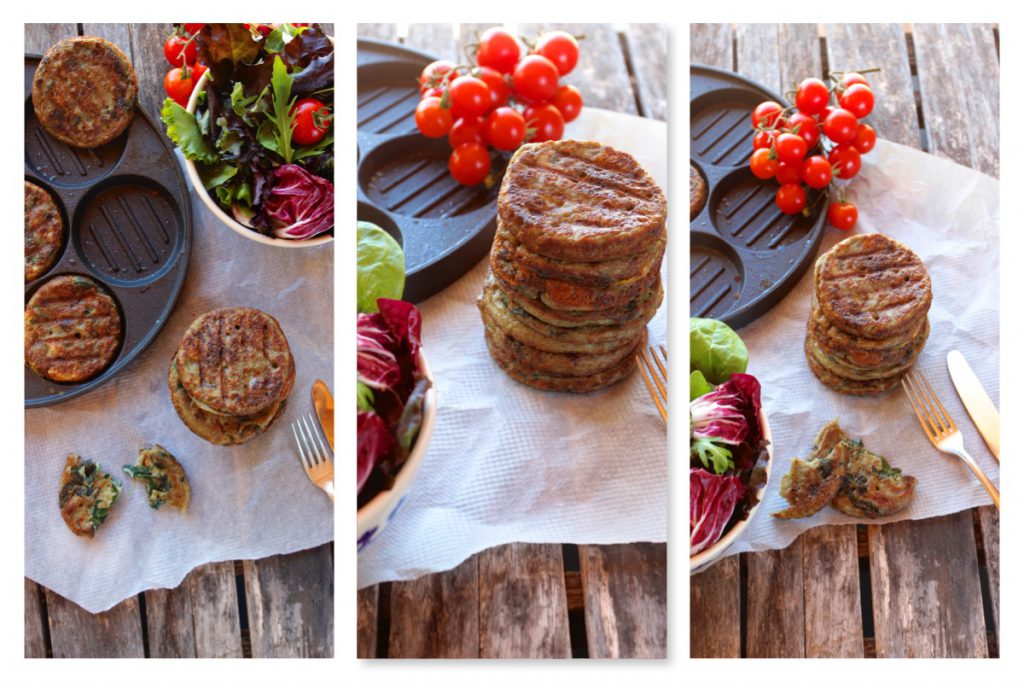 Mung-Beans Frittata
200 g of peeled mung beans*let them soak 1 day in advance*
250 g of fresh spinach
150 g of cherry tomatoes
150ml of rice milk
2 tablespoons of chickpea flour
1 onion
1 stalk of leek
1 red paprika
1 tablespoon of "egg dishes spice" of Provicell
Sea salt and pepper
Some freshly grated nutmeg
2 tablespoons of cold-pressed olive oil
1/2 tablespoon of butter *I use the ecological butter of Alsan*
Rinse the mongoose's beans very well, fill them into a bowl and let them soak overnight. On the next day, preheat the oven up to 180 degrees (circulation heat). Grease a quiche form with butter and put it aside for the moment. *I usually use the ecological butter of Alsan*
Peel and dice the onion. Clean the leek and cut it into fine rings. Clean and dice the paprika. Clean the spinach and let it drain. Remove the branches from the tomatoes, halve them and put them aside. Pour the soaking water of the beans away, rinse the beans under cold water / inside a sieve and fill them into a blender. Heat up 1 tablespoon of olive oil in a pan and sear the onion and the leek within. Add the rice milk, the flour, 1 tablespoon of olive oil to the beans and puree everything. Season the bean-puree with the spices, add the seared onion and leek, stir everything very well and leave it aside for a moment. Afterwards stir the paprika and the spinach under and distribute the tomatoes on the frittata.
Eventually add some sea salt and pepper.
Grease the quiche form very well, add the filling and put it into the pre-heated oven. The Frittata will bake for approx. 20 minutes at 200 C, reduce the temperature afterwards down to 170 C and continue to bake the the quiche for another 15-20 minutes. Before you serve the quiche, let it cool down for about 15 minutes for it not to crumble apart.
Enjoy!