Hummus with dried Tomatoes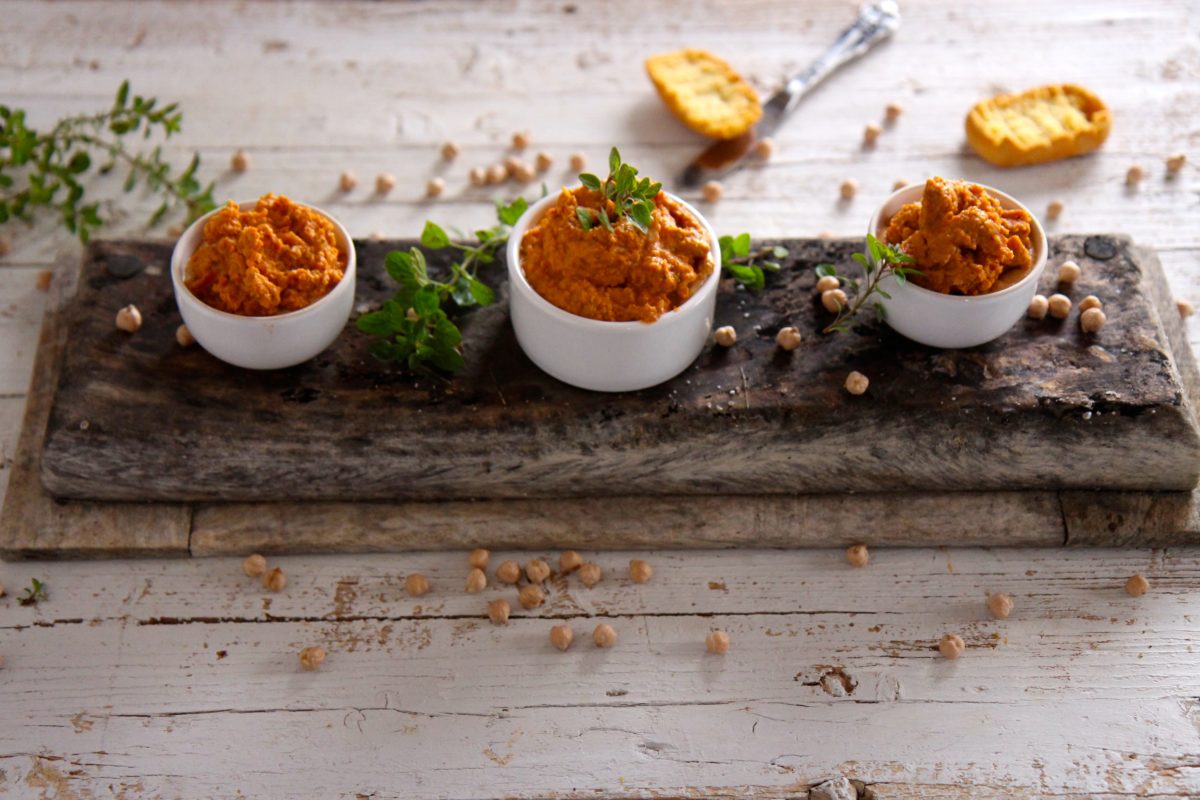 This is the best hummus spread I have ever eaten! Creamy, light, slightly spicy and super tasty. My favorite companion when it comes to dip, to snack, to refine crunchy vegetables, as a pancake spread or as a side dish for any grilled stuff. Simply delicious, healthy and full of proteins! And since I don't want to keep you waiting any longer, here is the super easy and quick recipe;-)
Hummus with dried Tomatoes
1 glass of chickpeas *Drained ca. 250 g
80g dried tomatoes *inserted in oil*
2 cloves of garlic
3 tablespoons of tahin  *The tahin of the company "Rapunzel" is made out of 100% sesame and is free of any additives*
2 tablespoons of fresh lemon juice 
Sea salt
1-2 tablespoons of inserted tomato oil 
Food processor or blender
Drain the chickpeas within a sieve. Take the tomatoes out of the oil, let them drain a bit and chop. Peel and chop the garlic. Now take all the ingredients *except for the lemon juice, the salt and the oil*, fill them into a blender and puree everything creamy. Then slowly add the oil, stir well and season everything with the spices and the lemon juice.
My tip: If you like it more spicy, simply add a bit chili powder. Put please be careful;-)
Have lot's of success and fun with this recipe. Enjoy!
Micha ♥