Rice Flour Pancake With An Orange Sauce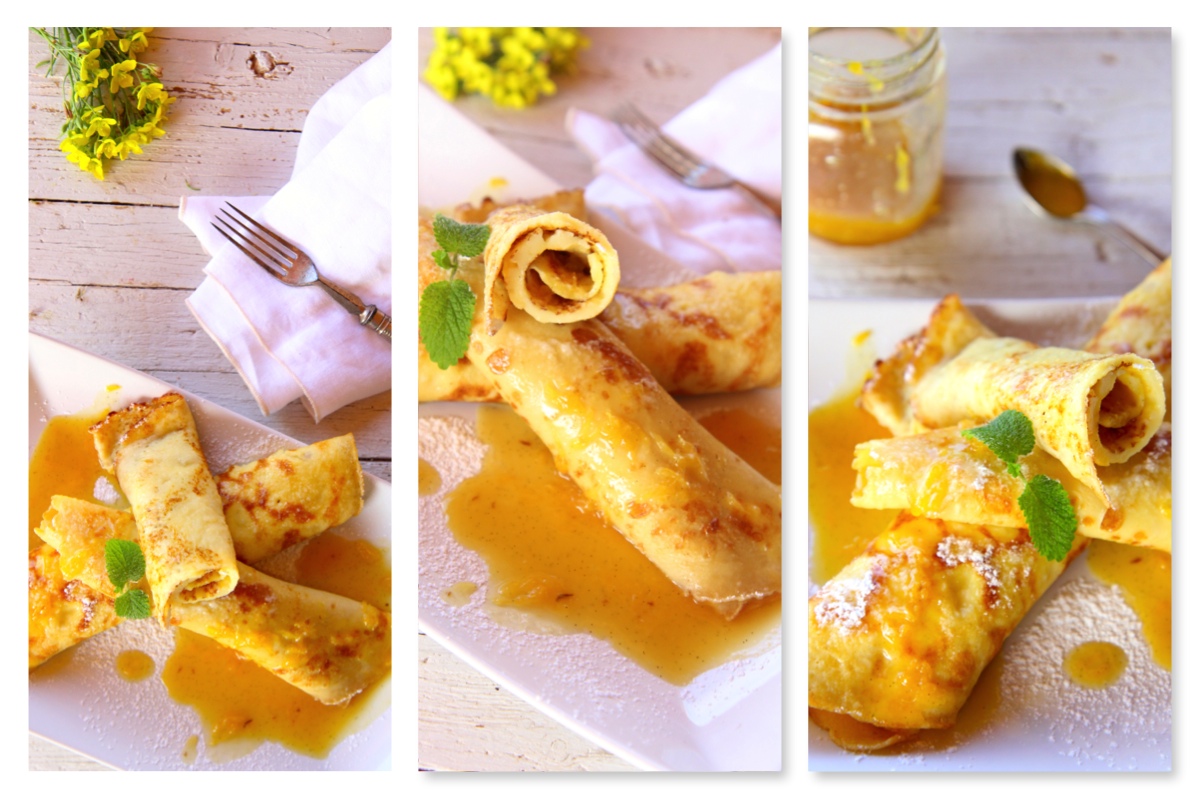 I created this recipe somehow out of necessity;-) I was just cooking my tasty orange-lemon jam when Mr. kitchen-revolution came in and said: "Oh your preparing something to eat! How convenient, I am hungry"
Me? What? Nooo, I am just preparing a jam, that's no proper meal, just a sweet spread. But if you wait a little bit longer you'll be able to eat the fresh jam on a nice slice of bread.
Rice Flour Pancake With An Orange Sauce
125ml almond milk *optional rice milk or mineral water*
3 tablespoons of rice flour
1 egg
1/4 tablespoon of psyllium husk powder
1 pinch of sea salt
Some butter for the pan *optional vegan butter*
Put the flour, the psyllium husk powder and a pinch of salt into a bowl, add the milk and stir everything very well with an eggbeater. Add the egg into the mixture and continue to stir until you have a smooth dough.  Let the dough rest for about 10 minutes, add the butter to the pan*ca 16-18cm ∅* and use a soup ladle to pour the dough into the warm pan. Brown the pancakes from both sides on medium heat, carefully take them out, roll them up and spread some of the orange-lemon jam on top.