Avocado-Banana-Smoothie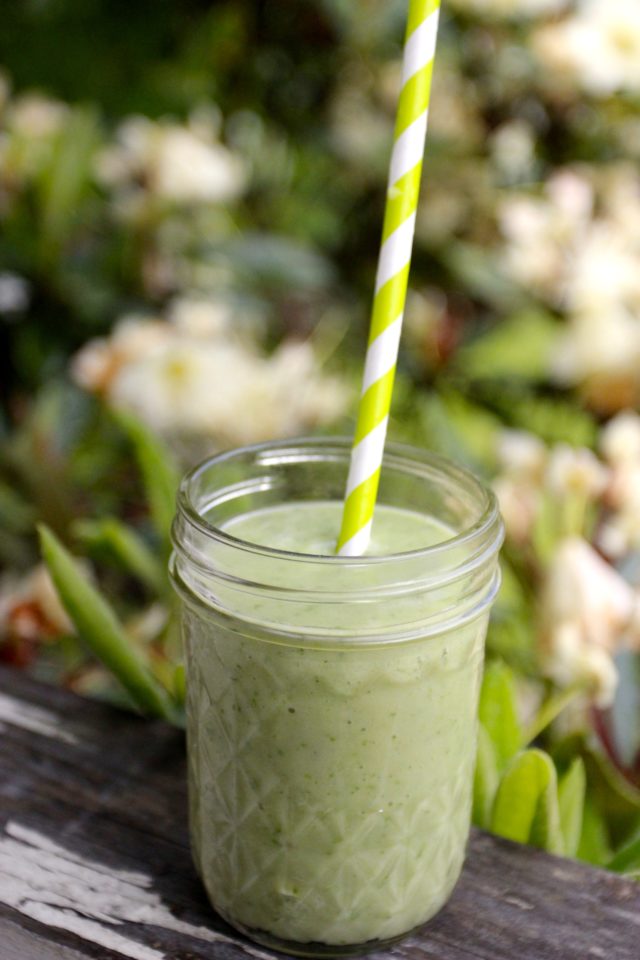 The apple – avocado combination is just awesome! During winter time this smoothie is THE vitamin bomb providing healthy fats. During the summer time just ad lots of ice and feel refreshed in an instant;-)
Avocado-Banana-Smoothie
1 banana
1/2 avocado
1 apple
A handful of borecole
Some lemon
Peel the banana and quarter it. Halve the avocado, take off the peel and sprinkle some lemon-juice over the avocado meat.
Clean the apple and quarter it.
Now clean the borecole and fill all the ingredients into a blender and mix it well.
Fill the smoothie into 2 glasses, then stir the remaining lemon juice into the smoothies and serve.