Strawberry Brownies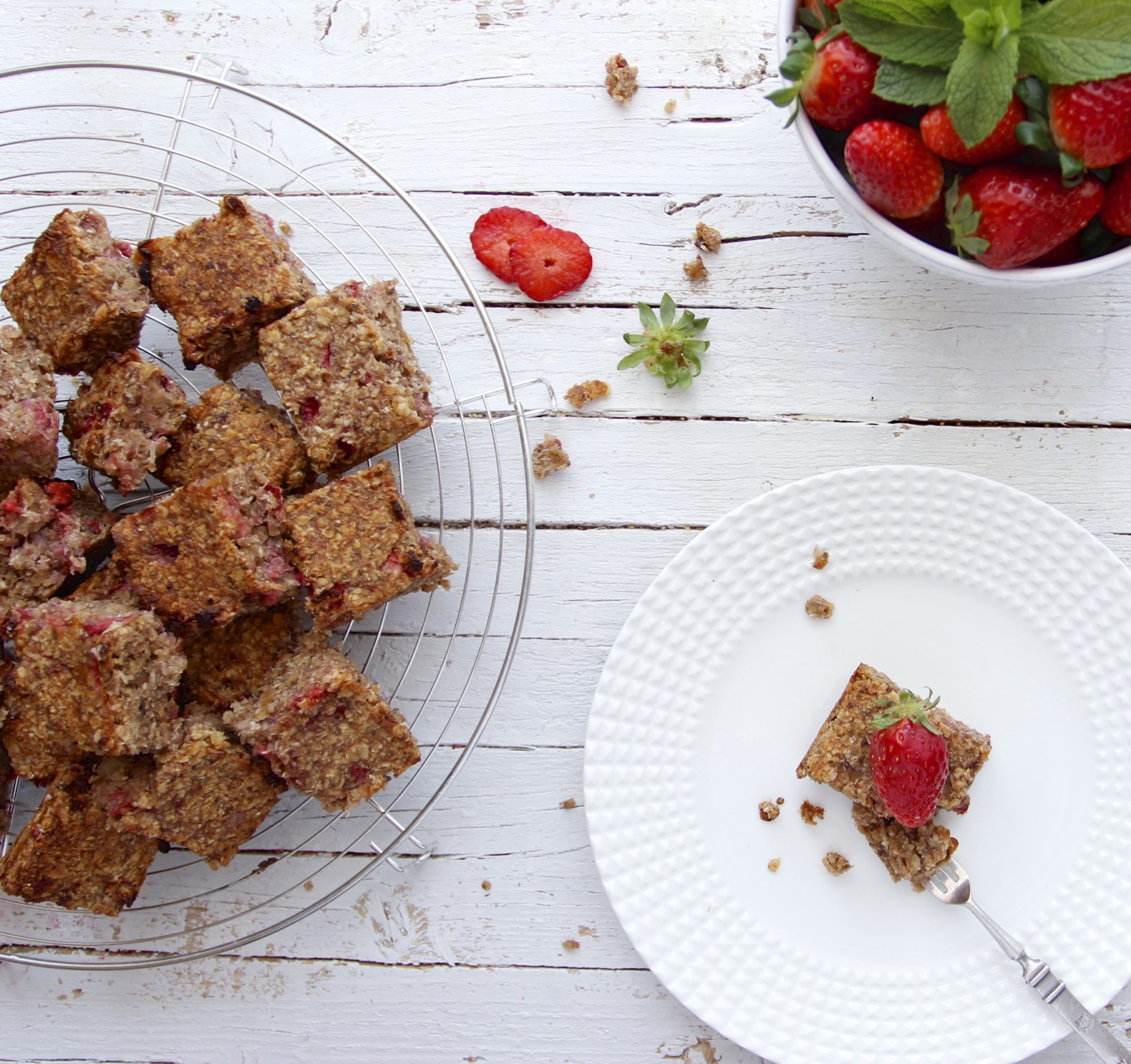 Last summer we visited  a friends BBQ and everyone was invited to bring a special something. Needless to say that I would always contribute a little something. I think it's a great way to support the host since he is the one with all the work anyway.
So I decided to bring my vegan strawberry brownies as a little present because I was quite sure that everyone would like them.
Because so far I received only positive ohhhh´s and mhhhh´s and that is the best compliment for me. Now I am curious about how many ohhh´s und mhhh´s I will receive from you;-)
Strawberry Brownies
200 g of rice flakes
200 g of fresh strawberries
80 g of coconut flakes
50 g of hacked almonds
5 dates (without stones)
5 tablespoons of apple pulp *without sugar*
3 tablespoons of coconut oil
A pinch of salt
Some vanilla essence
Preheat the oven up to 180 degrees. Clean the strawberries and cut them into fine slices. Now, puree the dates, add the apple pulp, the coconut oil, the vanilla aroma and blend everything once more. Put the rice flakes, the almonds, the coconut flakes and the salt into a bowl, stir everything well and carefully stir the dates puree and the strawberries under.  Now fill the dough into a baking dish which is laid out with some baking paper.
The layer should be approx. 2 cm thick.
Bake the cookies inside the preheated oven for approx. 30-35 minutes, let them cool down afterwards, then carefully remove the baking paper and finally cut the brownies into your desired size.