Quinoa breakfast-flakes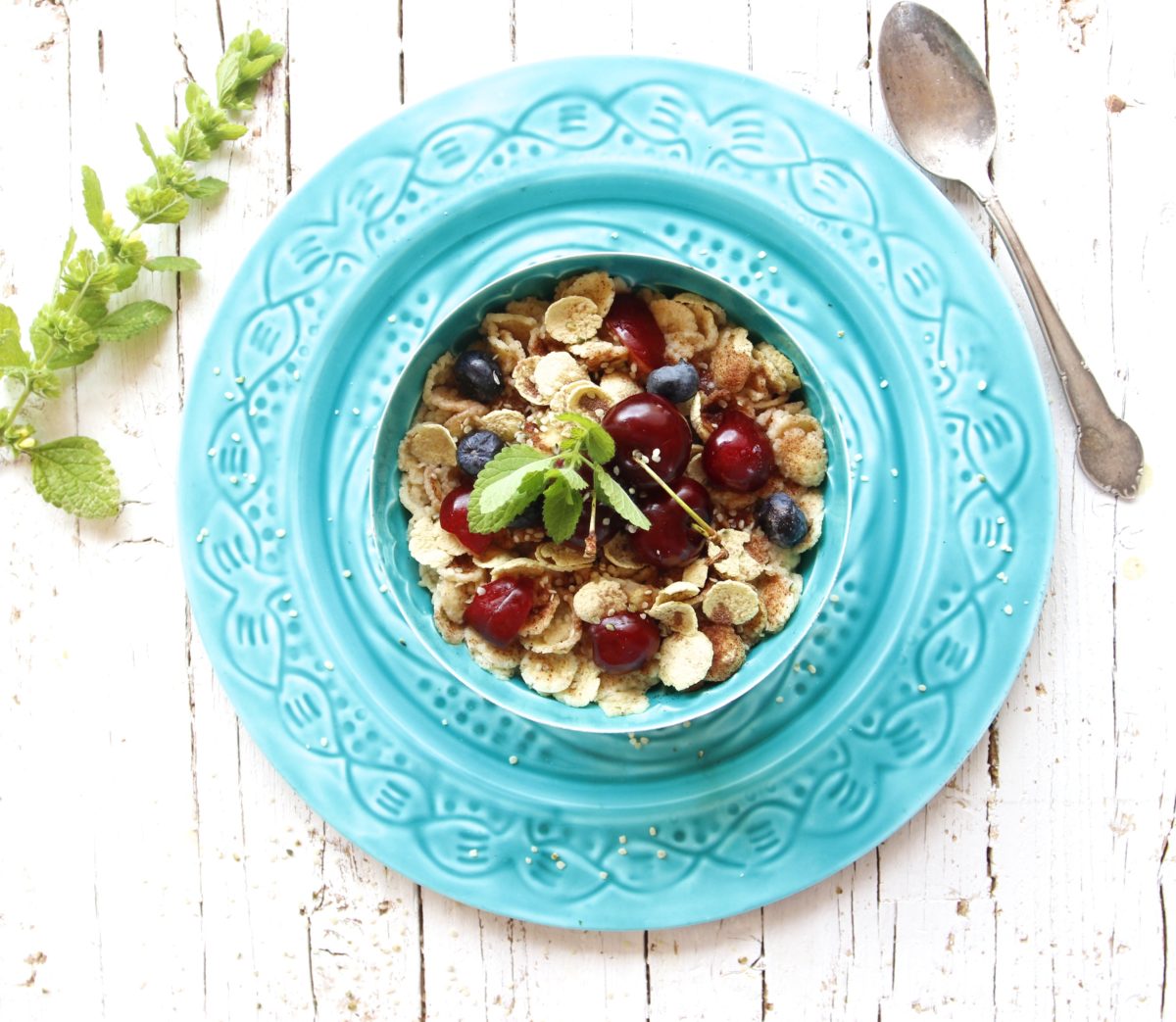 I think my creative side took over this morning! I literally prepared a left over breakfast out of the blue. And to be honest, I think its really worth it to use the left overs to create something new!
Quinoa breakfast-flakes
80 g quinoa flakes
200ml almond-milk
1 very ripe banana
1 1/2 ts raw cocoa powder
1ts raisins
1ts hemp-seeds
a few fresh cherries and blueberries
Optionally add some coconut blossom sugar to sweeten it. 
Split the Flakes up into two little bowls, clean the fruits and for the moment put both aside. Fill the milk, banana and cocoa in a vessel and blend everything well with the help of a immersion blender. Now pour the banana cocoa milk over the flakes and stir the raisins and the hemp-seeds under and blend everything well.
For the topping, add the blueberries and cherries and enjoy immediately. Those of you who like the flakes a little sweeter, can sweeten it up with some coconut blossom sugar. However, I think if the banana is very ripe, it´s not necessary 😉
As an alternative you are free to use other fruits as well.