Champignon Risotto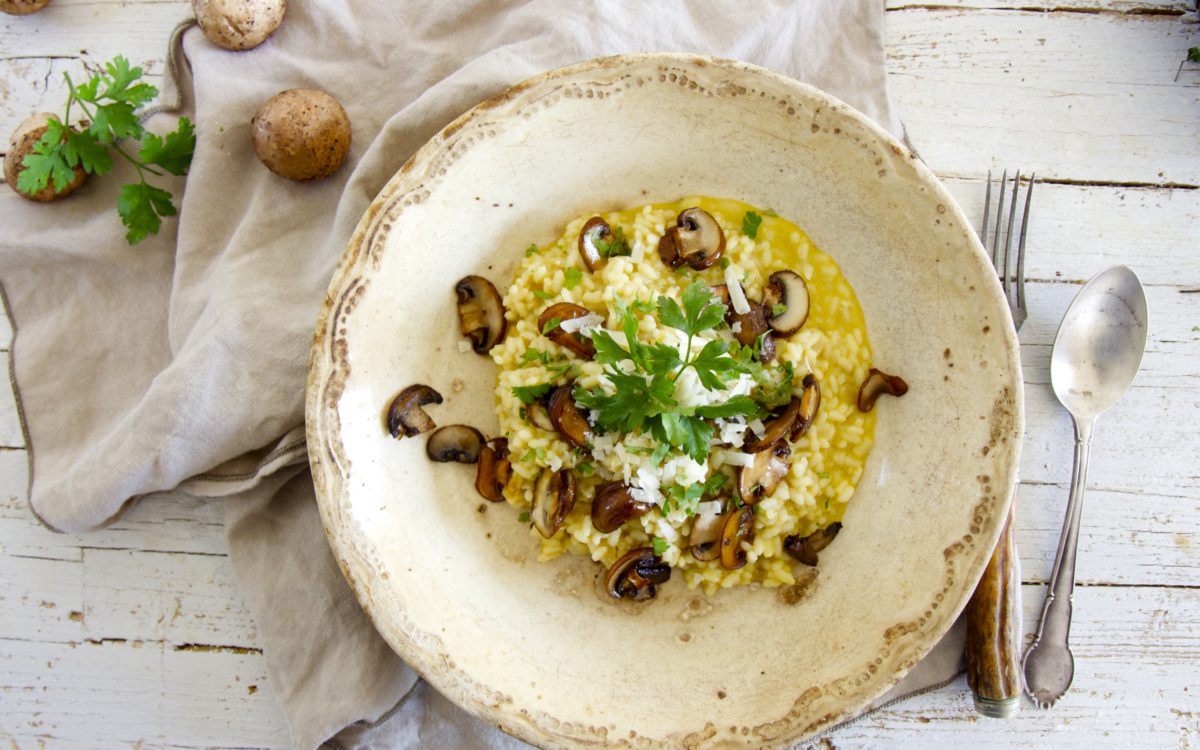 The champignon risotto is not a new invention but it tastes so good and because risottos are so versatile you can reinvent them over and over again. 
AND the good thing about a risotto is that you can serve it as a side dish or a main course.
Champignon Risotto
200g Risotto-rice
200g fresh champignons
1 shallot
500ml vegetable broth * see recipe*
100ml white wine
1 lemon
40-50g parmesan *optional: vegan parmesan Jeezano*
1 tablespoon of parsley *hacked*
A pinch of sea salt
Some fresh white pepper from the mill
1 teaspoon of  butter *optional: vegan butter*
Clean the champignon and cut them into fine slices. Peel and dice the onions. Heat up the vegetable broth in a pot. Put some butter in a pan and gently roast the onions within, add the rice and brown everything under constant stirring. Deglaze the rice with the white wine and let it reduce. Afterwards deglaze the risotto with the vegetable broth and let it reduce once again simmering on a low flame. Repeat this until all the broth is used up.
In the meantime grate the parmesan, brown the champignons in some oil and squeeze the lemon. *It is very important to dedicate much time to the risotto, for it to soak up all the liquid. Please don't forget to stir, the rice will burn otherwise. Now add the browned champignons, the lemon juice and the parmesan, stir once again and season with the spices.
Finally serve the champignon risotto on warm plates and scatter the hacked parsley over.