Crisp Bread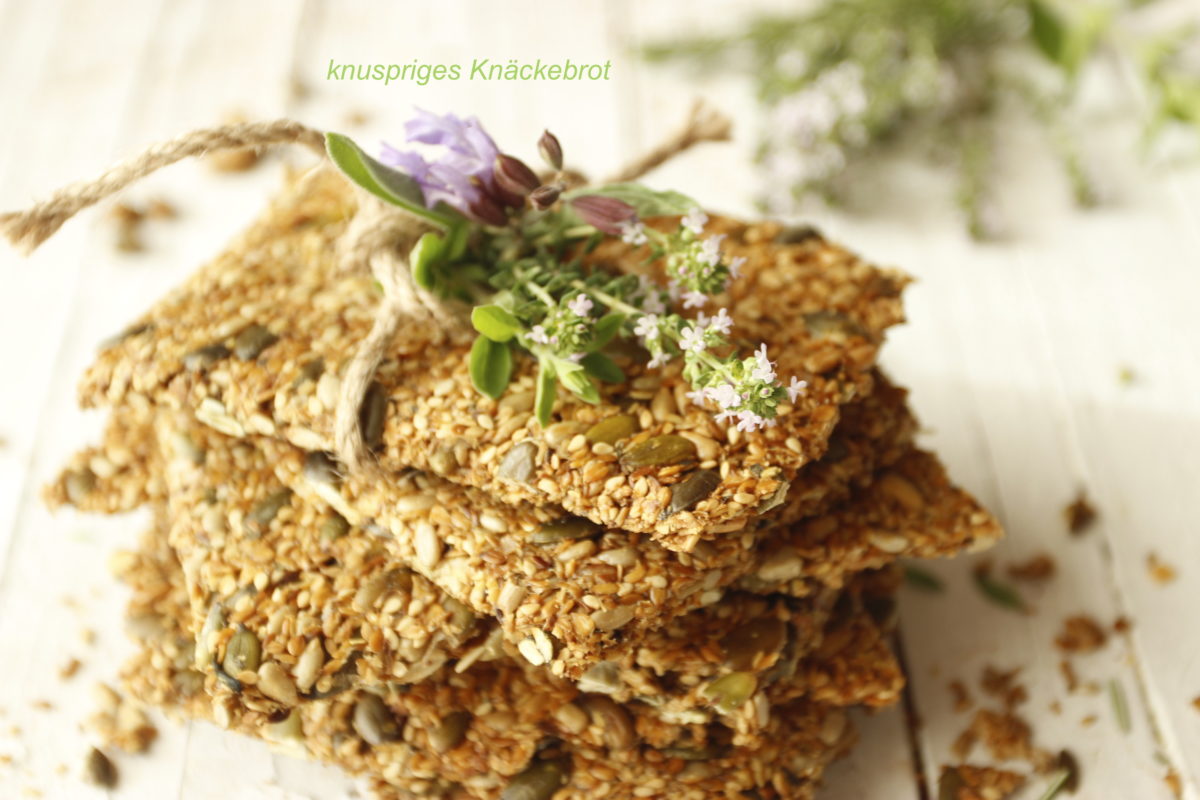 What do you usually need when you are experiencing a serious craving attack? Do you prefer a chocolate bar, fruits or even a smoothie? Here is my proposal… How about this tasty crisp bread ? The good thing about this crispy bread is that you can eat it as a snack and you don't even have to add any spread or topping since it provides you with many nutritions that your body needs during the day! Is there any faster and better solution? I don't think so 😉
Crisp Bread
180 g of mixed grains (pumpkin – sunflowers)
150 g of flax-seeds
300-320ml water
3 ts of chia-seeds
1 ts of coconut oil
½ ts herbal salt
Fill the grains mixture in a bowl, add the remaining ingredients (except for the water), and mix everything very well. Add the water very slowly while stirring constantly and let the covered mixture soak for approx. 4-5 hours. Preheat the oven up to 160 degrees, lay out a baking paper on the baking plate and cover the baking paper with the dough approx. 2 cm thick. Bake the dough at 160 degrees and for approx. 15 minutes in the preheated oven. After 15 minutes switch the temperature down to 130 degrees and bake the crisp-bread for another 45-50 minutes. Now and then have a look for the bread not to become too dark and after 40 minutes check if the grains layer has become nice and firm.
Take the baking plate out of the oven, reduce the temperature to 80 degrees and cut the crisp-bread with a sharp knife, or with a pizza wheel into the desired shape. If the baking paper is still stuck to the bread don´t worry. After the last baking process, it can be removed easily. Place the cut crisp-bread back on to the baking paper and let it dry up for another 60 minutes at 70 degrees. During this process please keep the door of the oven a gap open, so that the humidity can escape perfectly.
The tasty crisp-bread remains crunchy for a long time if you store it within a bread box, or in a tin.
Have lots of crunchy fun 😉
Micha