Indian Curry Hummus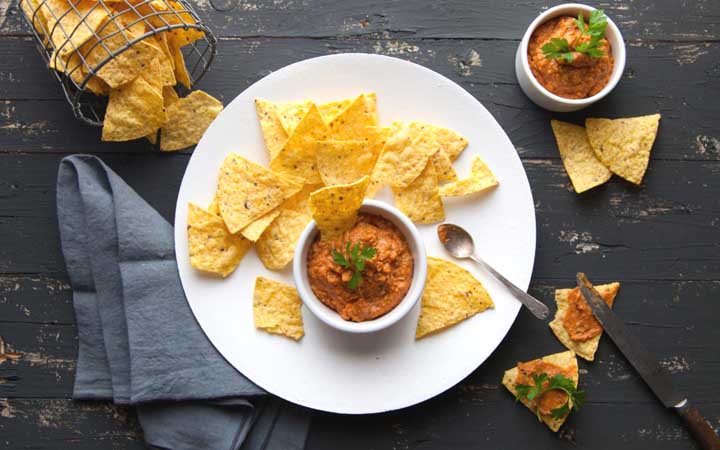 Hummus is simply divine and we love it in all sorts and variations.
 Serve it as a dip for crackers, fresh veggie sticks, as a spread on top of a crunchy, freshly baked bread – mhhhhhhh taaaaaasty or as a tacco / wrap filling.
Indian Curry Hummus
200g chickpeas 
2 cloves of garlic
100ml olive oil
100ml water 
3 tablespoons of sesame paste *tahin*
1/2 teaspoon of ground cumin
1/4 teaspoon of cumin
1 teaspoon of curry powder
Sea salt
2 tablespoons of lemon juice
Fresh coriander
Let the chickpeas soak in water overnight. On the next day, strain off the water soaking water and boil the chickpeas in fresh water until they are soft. Peel the garlic and add it to the boiling chickpeas. Let both drain within a sieve. Clean the parsley, shake it dry and chop. Fill the chickpeas and all the other ingredients into a blender and puree everything.
Now stir the tahin under and season with the spices and the lemon juice.