Home-made chocolate-avocado ice-cream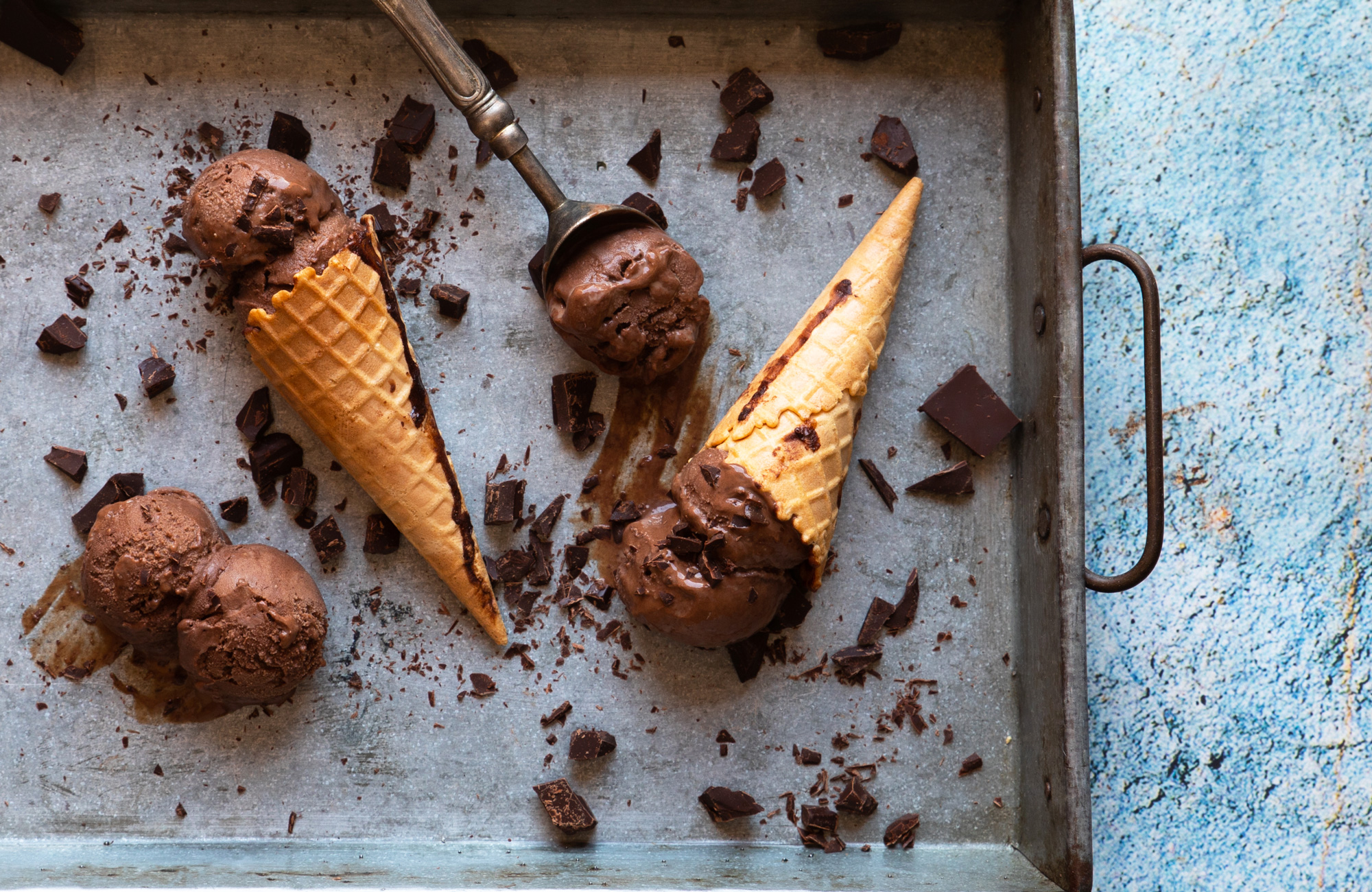 Yipiiii…. you can't imagine how happy I am at the moment. I finally own an ice cream machine!  It's easy to use and looks super stylish as well!
Yeahhhh…. that's how Micha likes it. Dear Nemox machine, where have you been all my life?!
Believe me, I tried out so many ice cream machines in the last years and I wasn't happy with any of them.
They either broke after using them once… grrrrrrrrr, or the results were not satisfying. I always get really upset if that happens! An ice cream machine is not cheap at all!  ;-(
And being as expensive as they are, I kind of expect them to work properly. What do you think? Do I ask for too much?
In retrospective, I think that these were the reasons why I didn't really like to post ice cream recipes on my blog.
But hey, that's about to change!
Because my new friend – the Neemox ice cream maker and I became bff;-)
Finally I can prepare my own ice cream without much effort, knowing what's inside and the results are just …….mhhhhhh…. simply creamy, fluffy and light. Exactly how ice cream should taste.
Oh and by the way, I am really quite fed up paying 1,60€ for a scoop or even more.
Just imagine a normal family "2 adults and 2 kids" visiting and ice cream store and everyone wants 3 scoops. That's 19,20€ ;-(
Honestly, that's an abuse right?
This really makes me sad because in the end of the day it's just ice cream we are talking about! We all know that a year can be very long and we want to spoil ourselves with a nice portion of ice cream in other seasons other than summer as well.
Well, at least this is how it's like in our family;-)
That's why I think it's worth to buy an ice cream machine.
But enough of the ice cream machine praise, it's time to introduce you to this delicious ice cream recipe.
By the way: You will only need a few ingredients for my chocolate-avocado ice cream. And to be more precise… Just 7 ingredients in total.
Enjoy!
In addition you'll need a pot with water for the bain-marie, a mixer and and an ice cream machine. I recommend the great ice cream machine from Nemox.
Home-made chocolate-avocado ice-cream
80g chocolate 85%
200ml almond milk *optional rice milk
1/2 Avocado
3 tablespoons of cocoa powder *RAW*
1/2 banana *ripe*
85g can sugar
2 tablespoons of chia
Melt the chocolate over a bain-marie.
Halve the avocado, remove the stone, peel and give half of the avocado into the blender.
Add the remaining ingredients as well and mix everything until you have a creamy mass. Now fill that mass into your ice cream machine and wait until it's done.