Fruit – Porridge charged with lots of Energy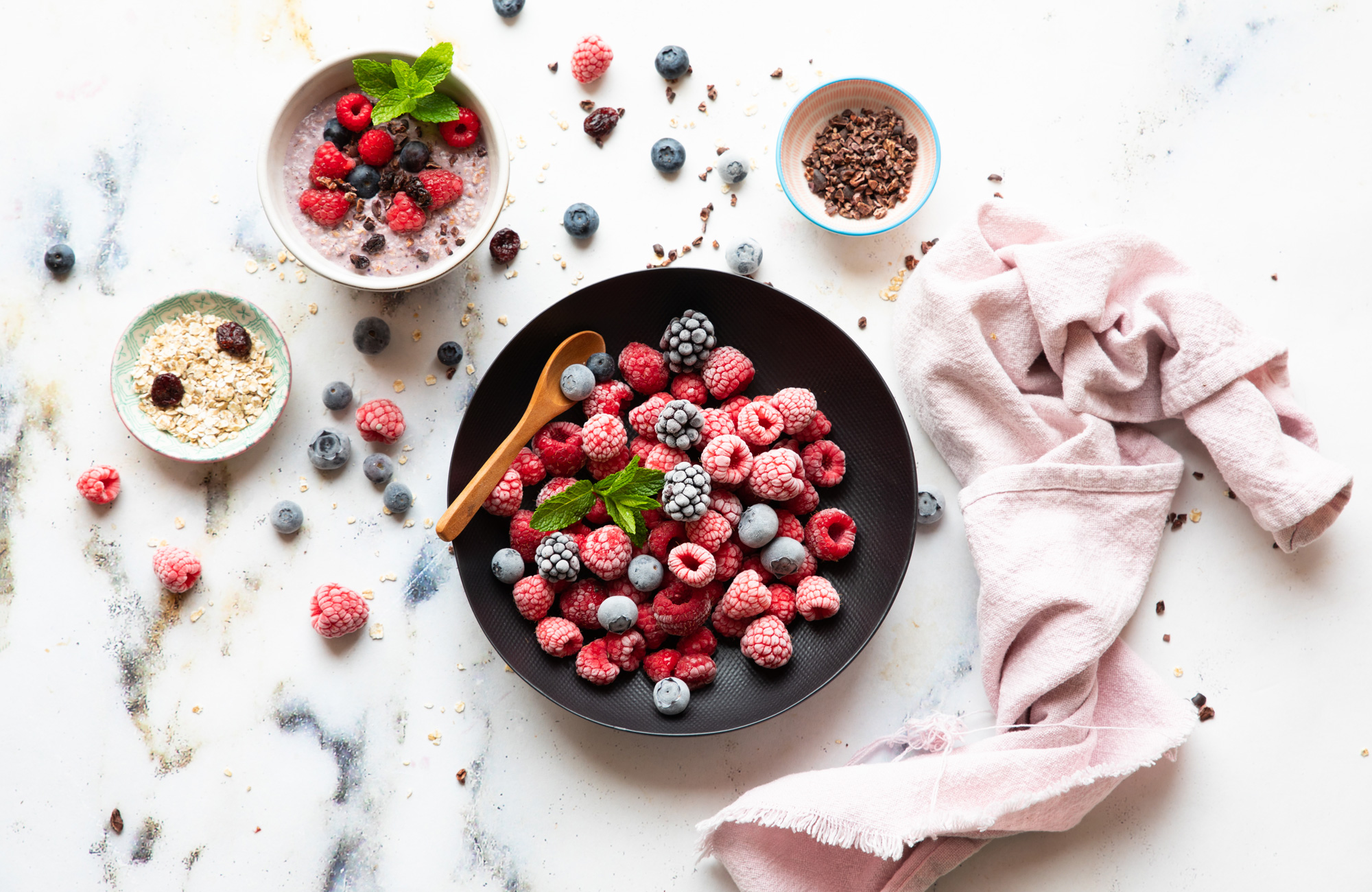 If you are still looking for a light breakfast or a little snack that doesn't require a lot of work then I have just the right thing for you.
May I introduce you to my favorite breakfast? Here comes my fruit porridge.
It will provide you with everything you need to start your day right or if you need some extra energy during a long day. You can prepare this porridge on stock and save lots of time.
Simply store this porridge in the fridge and simply decorate it with different fruits. You'll get 2 energy charged days out of it;-) You should try this recipe asap;-)
Enjoy this meal and have a lovely, power charged day.
In addition you'll need a mixer and a bowl.
Fruit - Porridge charged with lots of Energy
8 tablespoons of gluten free oat meal
350ml of almond milk *Optional: Rice or coconut milk*
2 tablespoons of fresh berries according to your tolerance *Optional: Frozen berries*
1 tablespoon of linseeds *broken*
1 tablespoon of almond mush *Optional: Cashew or hazelnut mush*
1 vanilla bean  *Halve it and scratch out the essence*
1 tablespoon of rice syrup
1/2 tea spoon of cinnamon
For the topping:
1 tablespoon of berries
1 tablespoon of cranberries
1 tablespoon of cocoa nibs
Give 5 tablespoons of oat meal and all the other ingredients into the blender and puree everything thoroughly. Fill the porridge into the bowl. Add the remaining oat meal and let it soak for 2 minutes.
Distribute the fruit porridge into small bowls and decorate each bowl with your individual toppings. And don't forget to enjoy it;-)