Power Breakfast Food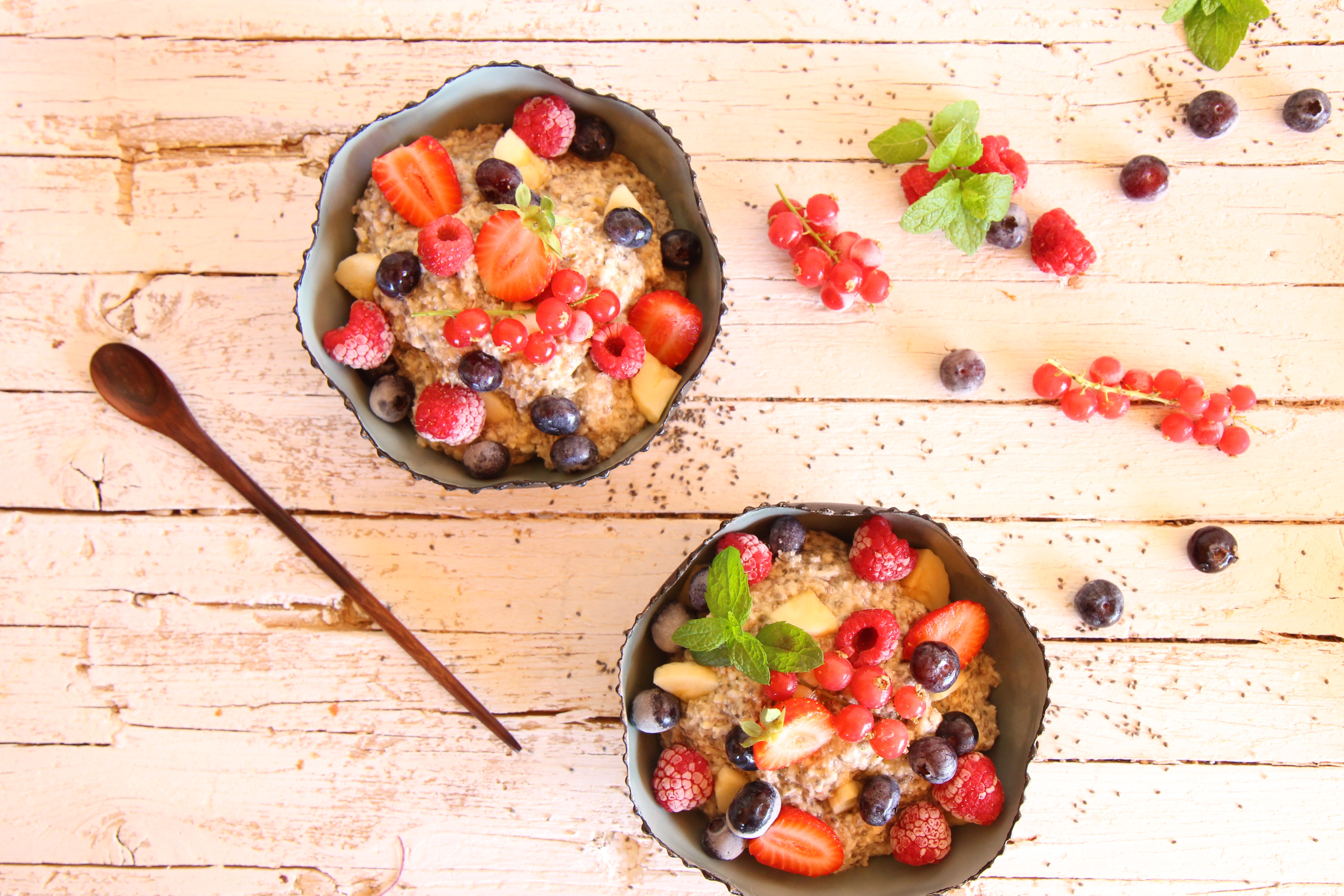 Don't we all wanna start our day with some extra power?
One thing is for sure… You'll have lot's of power after this breakfast! Just like my husband;-)
Actually this recipe was created by my husband and you can't imagine what I needed to do for him to give it to me. He guarded it like women guard their handbags and shoes;-) I even looked for it while he was away, begged him…, secretly watched him while he was preparing it then realized that he keeps on changing it each time.
Aha! Got you! So that's your big secret. You can change it however you wish, according to your tolerance, the season or simply your taste. That's just awesome! Or with the words of Fred Flintstone: Yabadabadoo!;-)
And finally the great day has come, because the well kept secret is finally revealed!
And here it is:
Power Breakfast Food
6 tablespoons of chia seeds
6 tablespoons of hemp seeds 
5 tablespoons of rice flakes *Optional: Buckwheat flakes or gluten free oats according to your tolerance*
3 tablespoons of coconut flakes
200-300ml rice milk *You can substitute it according to your tolerance through coconut / almond or soy milk*. 
For the topping: Choose seasonal fruits according to your tolerance.
We used bananas, strawberries, currants, raspberries, blueberries and an apple.
If you like it sweeter simply add two dates and puree them with the ingredients.
You can either prepare the muesli one evening before or right after you woke up since it needs to soak. Mr kitchen revolution usually prepares it right after he woke up. (being half a sleep) Afterwards he goes to the bathroom and as soon as he is finished there his power breakfast has soaked perfectly.
He just needs to put it into a blender with 2 different kinds of fruits and that's all;-)
Tip: You can prepare the porridge for at least 3 days in advance. However, it needs to ALWAYS be cooled and the fruits have to be fresh each time. Oh and I have to mention that this power food wells some more in your tummy. So you can skip lunch;-)
We wish you a POWERFUL day!