Vegan Chickpea Spread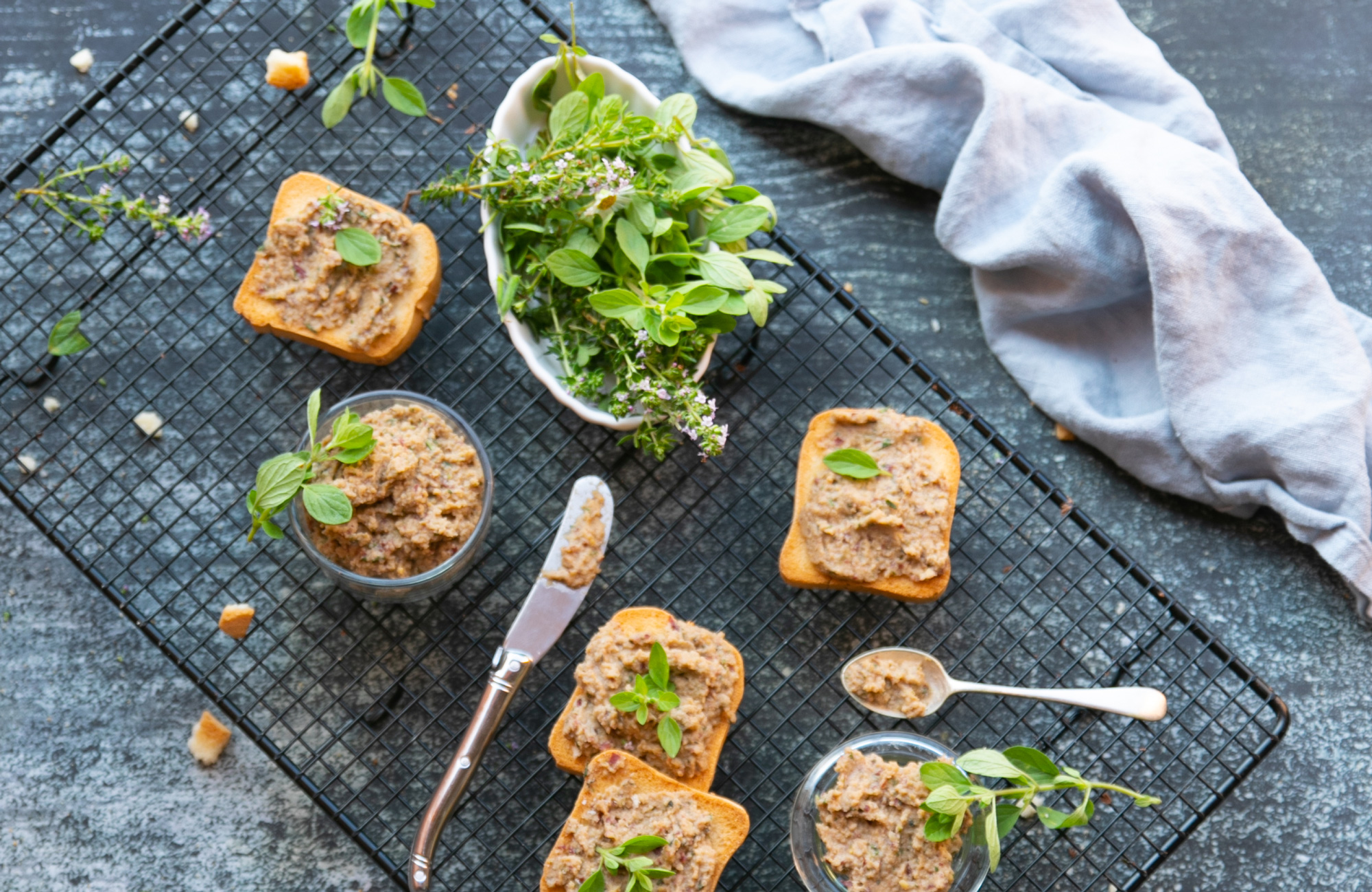 Last week, I tried to create a vegan, seed free bread spread with a liver sausage taste.  Yeeeeeeeees I know, vegan is vegan and liver sausage is liver sausage. And hey, I think it should stay like that. I have empathy for anyone who decided to go vegan or vegetarian and I can understand if someone doesn't.
I am quite neutral when it comes to this topic and I think that's a good thing;-) Following my motto: "The most important thing is that it's healthy, has a good quality and tastes well."
And now let's start with the vegan spread.
Oopps, I almost forgot something: If you don't tolerate chickpeas, simply use 180g of kidney beans. And if you have an intolerance for kidney beans, simply use 180g of chickpeas.
In addition you'll need a sterile glass that you cans seal.
Vegan Chickpea Spread
120g dried chickpeas *Optional: Cooked ones in a glass*
120g smoked tofu
60g kidney beans
1 onion
1 tea spoon mayoram
1/2 tea spoon of thyme
1/2 tea spoon of smoked salt
1 tea spoon of chopped leafy parsley
Olive oil *According to your desired consistency* 
***If you decided to use the cooked chickpeas from the glass, simply skip point 1***
Let the chickpeas soak on water over night and boil them for 1 hour on the next day.
Pour the chickpeas into a sieve and let them drain. 
Peel and dice the onion. Dice the tofu as well.
Brown the onion dices within 1 tablespoon of olive oil, add the mayoram and turn off the heat. 
Give the chickpeas and the beans into a blender and process everything for about 1 minute. 
Add the onions, the tofu and the remaining herbs and continue to blend until you have a creamy consistency. 
Season with salt, some olive oil and blend everything one last time. 
Fill the spread into a sterile glass, seal it and store it in the fridge. It will last un-opened in the fridge for about 2 weeks.
Micha;-)