Crunchy Almond Popcorn
Popcorn is the latest food trend.
I was once sitting in a cafe and instead of getting the usual nuts as a little snack, I got popcorn and I thought to myself: That's cool!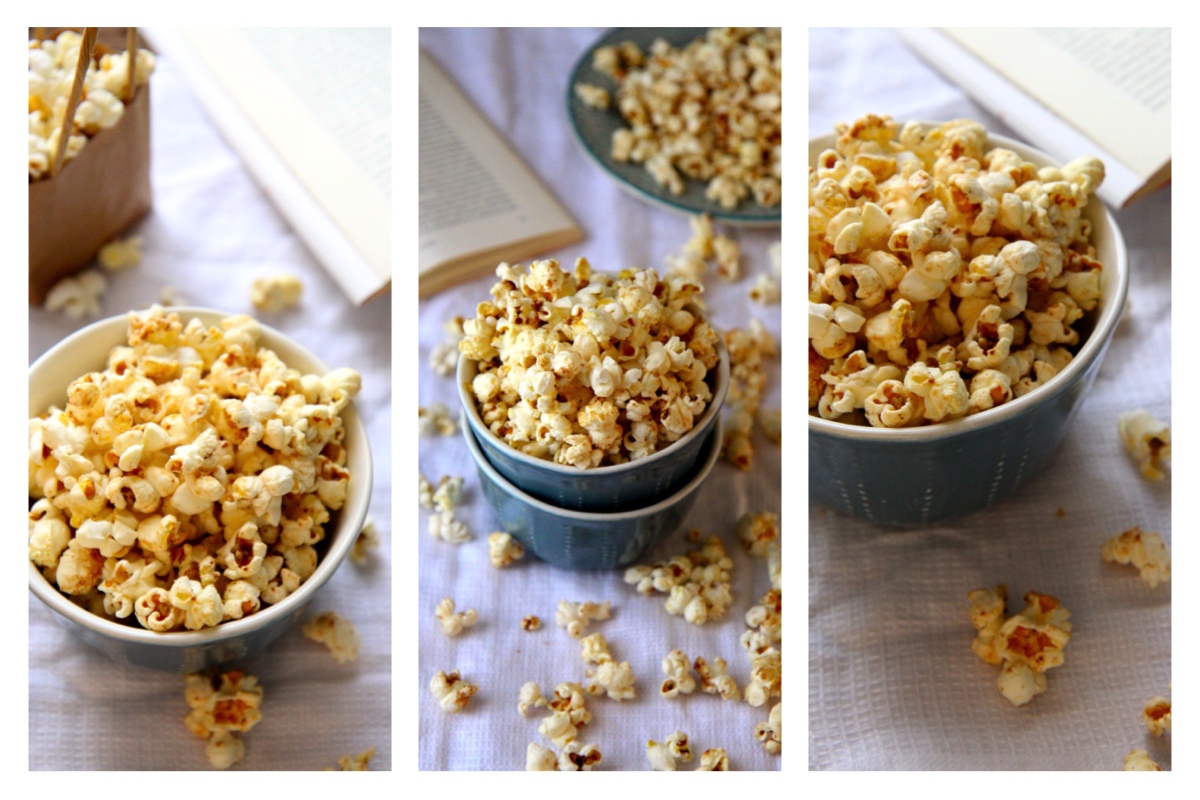 I was looking forward to the typical sweet taste but after the first bite I got surprised by a spicy rosemary flavor. I must say it was really delicious and this incident inspired me to think about my own popcorn recipe. And here it comes;-) I hope you will like it. Oh by the way, the kids love it!
Ingredients for the popcorn:
5 tablespoons of coconut oil
1 tablespoon of butter 
80-100 g popcorn
Some sea salt
Ingredients for the caramel:
150g birch sugar
50ml water
1 tablespoon of butter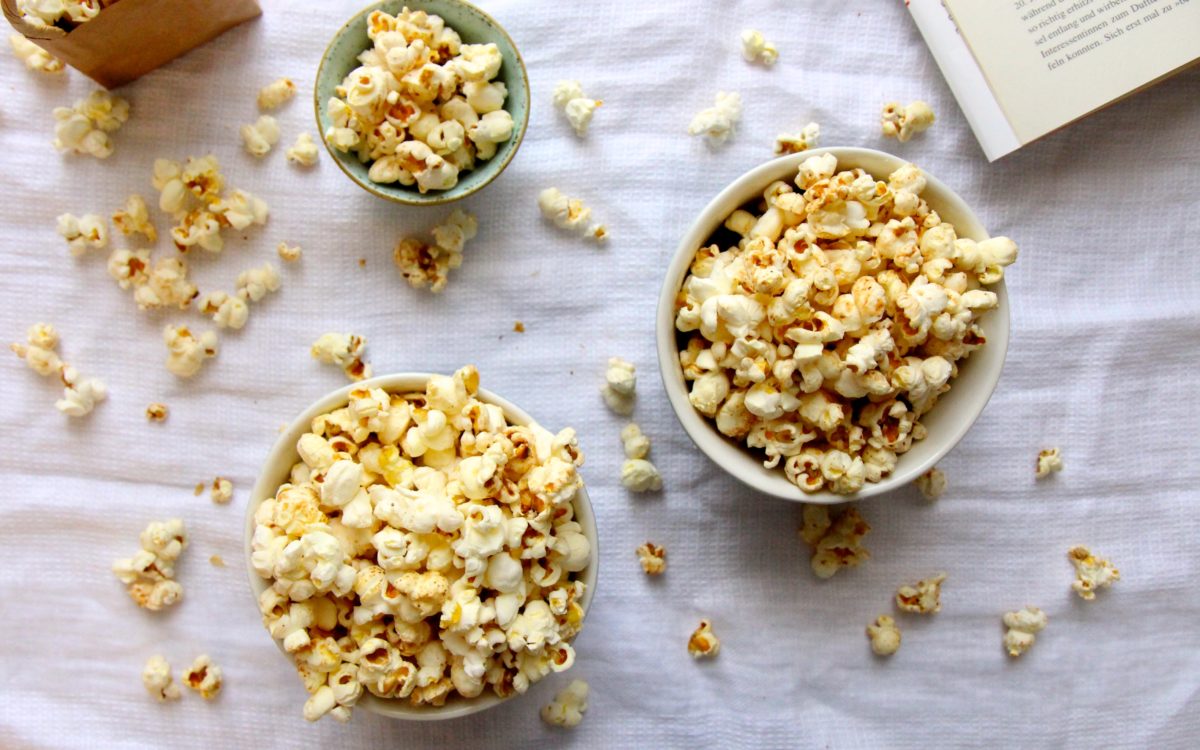 Preparation:
Take a baking plate and cover it with baking paper. Add the butter and the oil into a higher pot and heat everything until you can see little bubbles appear. Add the popcorn, stir and cover it immediately with the lid;-) Turn the heat down to the lowest level. Now and then shake the pot a little bit so that nothing burns on the bottom of the pot. In the meantime, let's take care of the caramel. Therefore add some sugar and water to a pot and let the sugar melt within the water on the lowest heat level until its nicely brown. The popcorn should be ready by now. Fill it into a bigger bowl and scatter some salt over. Now add butter to the sugar mass and stir, stir, stir until it becomes caramel. Pour the caramel over the popcorn and stir well for a couple of times.
Put the caramel popcorn on the baking plate, distribute it with a spoon, wait until it's cooled down and put it back into the bowl. And now quickly eat it before someone else does;-)
Have fun with the tasty popcorn. Micha