Roasted Chickpeas a special Touch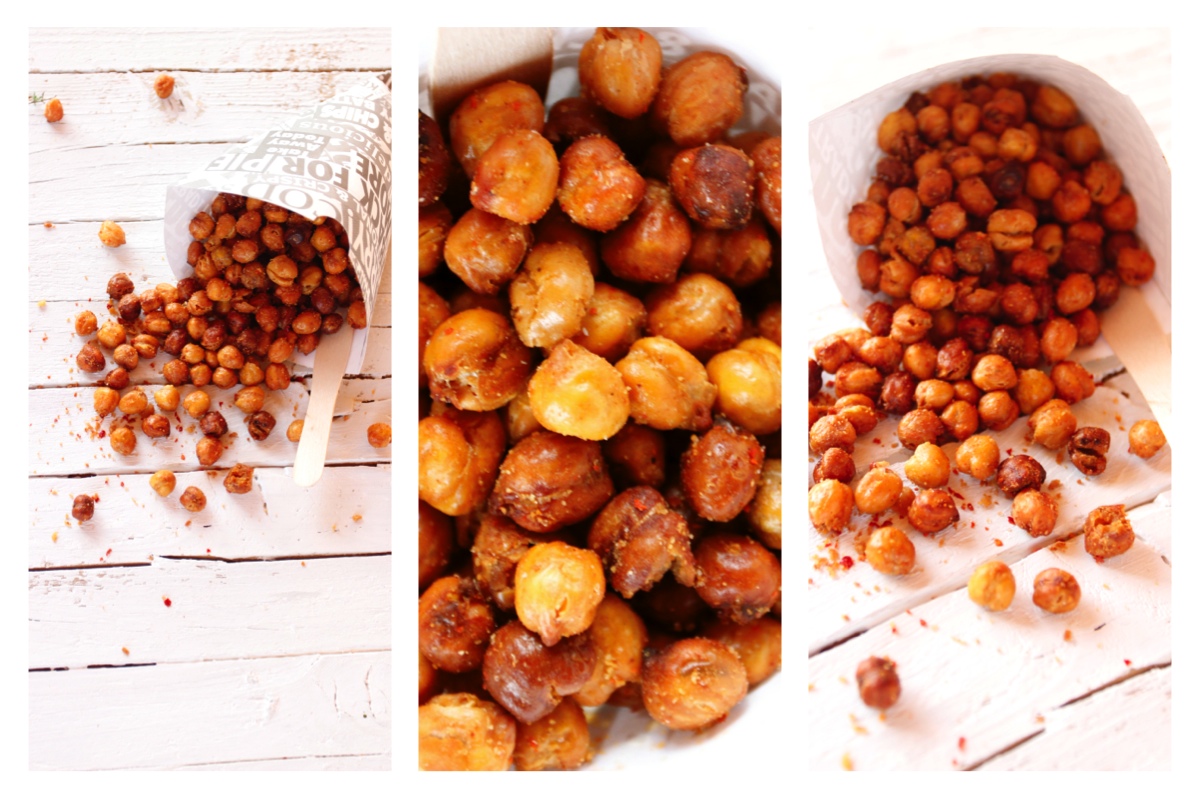 Dong Dong Dong Dong Dong 
There's something going on! I think my cute little balls are dancing samba in the oven while they are baking;-)
You must try them, seriously they taste so good that i can't imagine them not being a regular guest in my tummy.
And the best part of it is that they are easily prepared and so versatile.
Roasted Chickpeas a special Touch
350 g of cooked chickpeas in the glass *you can also use cooked white beans, or any other cooked beans according to your digestibility*
1 tablespoon of cold-pressed olive oil
1/2 tablespoon of paprika powder
1 teaspoon of coarse sea salt
A pinch of garlic powder
A pinch of chili powder
If you like you can also use coriander seed, ground cardamom, or curry powder.
Preheat the oven up to 180 degrees (air circulation). Pour the chickpeas into a sieve, let them drain well and fill them into a bowl afterwards. Add all the ingredients to the drained chickpeas and mix everything, until all peas are completely covered. Use a baking sheet to cover a baking plate, then distribute the marinated chickpeas on top and let them roast for approx. 35 minutes until they are golden/brown.
Please, just check them occasionally because every oven is different. Two things are very important. Before you open the oven door, step back with your face and open the door slowly. Chickpeas tend to jump if they are roasted. Second: It is very important to avoid that the chickpeas get too dark. Because dark chickpeas taste a bit odd.
Now I wish you quite a lot of fun while preparing the meal.
Micha