Tomato Soup With That Special Something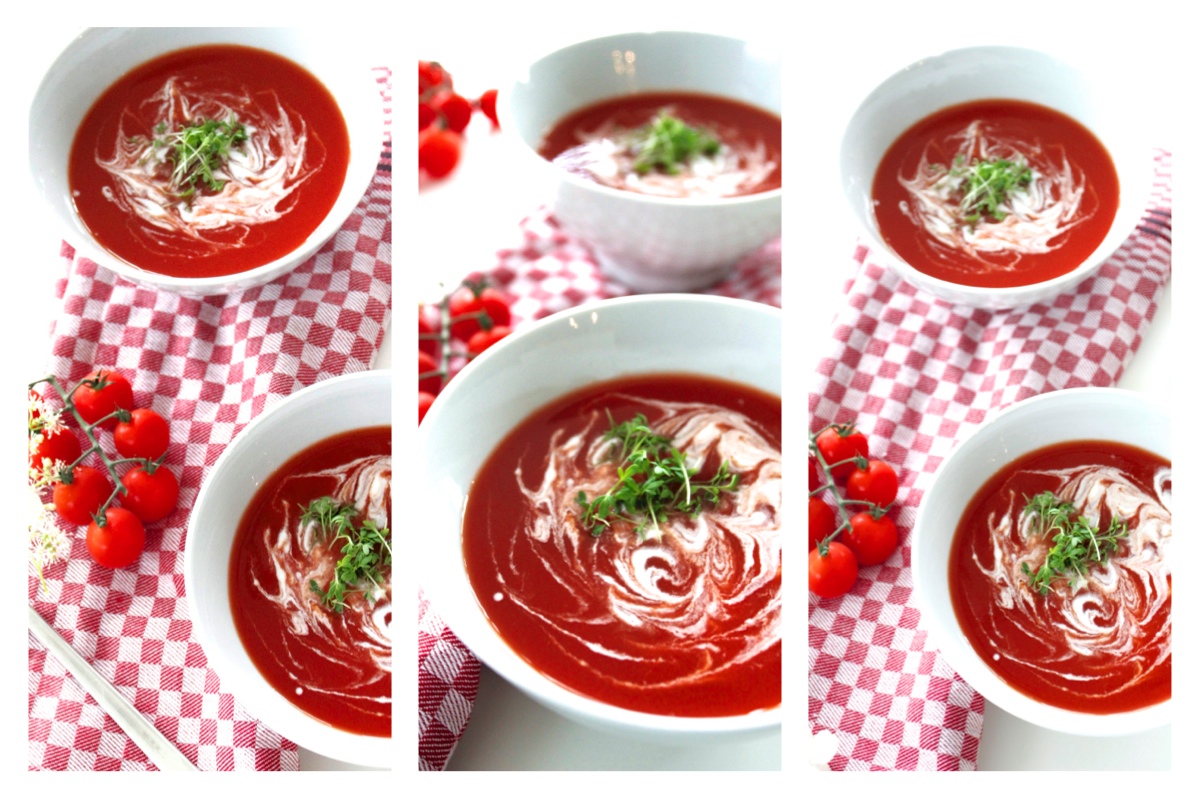 You've got some spare tomatoes and you might be into a fresh and fruity tomato soup?
Well, perfect because this is great coconut tomato soup is just right for you.
Tomato Soup With That Special Something
1kg super ripe tomatoes
2 teaspoons of coconut blossom sugar *Optional: Xucker*
1/2 orange
2 cloves of garlic 
1 bayleaf
350ml water
A few leaves of fresh basil *Optional: Fresh cress*
4-5 tablespoons of coconut milk *Optional: Rice cuisine*
1 tablespoon of balsamic vinegar
Sea salt
Fresh pepper from the mill
Remove the tomato stems and halve the tomatoes. Peel the garlic and leave it aside for the moment. Squeeze the orange. Fill the sugar into a pot, add the tomatoes, stir, add the garlic and the bayleaf and let everything braise for 4 minutes on low heat. Add the orange juice, stir, add the water and let everything simmer for about 20 minutes. *Don't forget to stir once in a while* Clean and chop the basil leaves. Remove the bayleaf and puree the soup with an immersion blender. Season the soup with some balsamic vinegar, salt, pepper and finally add some of the coconut milk.
Fill the soup into two deep plates, add some basil and serve as hot as possible. Enjoy!