Red Curry Soup with Zoodles & Codfish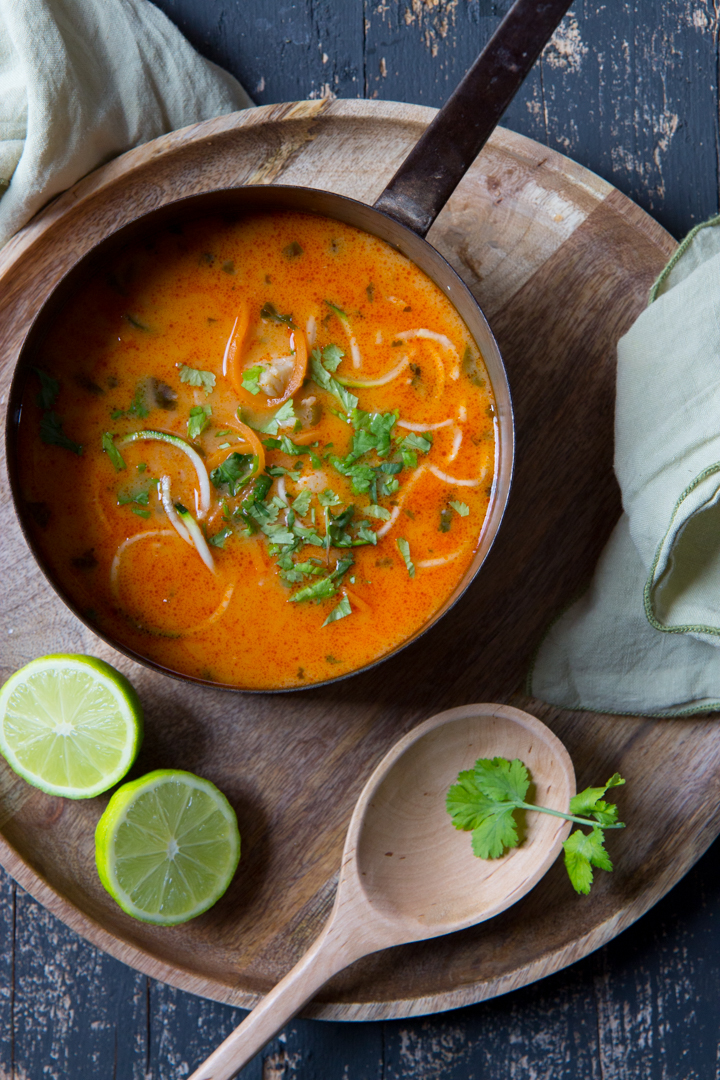 Since the Christmas days left some traces, I've decided to do something good for my body by following a little detox regime within the next 2 days.
I was looking for a nice and delicious detox soup in my old notes and found this amazing recipe.
"READY DETOX GO" 🙂
Red Curry Soup with Zoodles & Codfish
INGREDIENTS:
2 tablespoons of sesame oil
1 tablespoon of red curry paste *I recommend the paste of Alnatura*
200ml coconut milk
450ml vegetable broth
1 zucchini *large*
1 sweet potato
300g cod fish
1 lime
1/2 bunch of fresh coriander
Some fresh mint
A pinch of sea salt
Some fresh pepper from the mill
Slightly heat the sesame oil within a pot. Add the curry paste and stir well. After 2 minutes, deglaze the curry with the coconut milk and the vegetable broth. Let the broth simmer for 10 minutes on medium heat. In the meantime, peel the sweet potatoes, rinse the zucchini under hot water and process both through the zoodle machine to create noodles. Clean the fish, dab it dry and dice. Clean the coriander, shake it dry and chop. Clean the mint and pluck off the leaves.  Turn the heat down, add the cod to the broth and cook the fish for 5 minutes within the soup. Add the vegetable noodles into the soup and season the curry soup with lemon and spices. Before you serve the soup, scatter the coriander and the fresh mint all over.
Have lots of success and fun with this recipe.
Greetings Micha