Pirate Skewers with a Herb Dip

for our children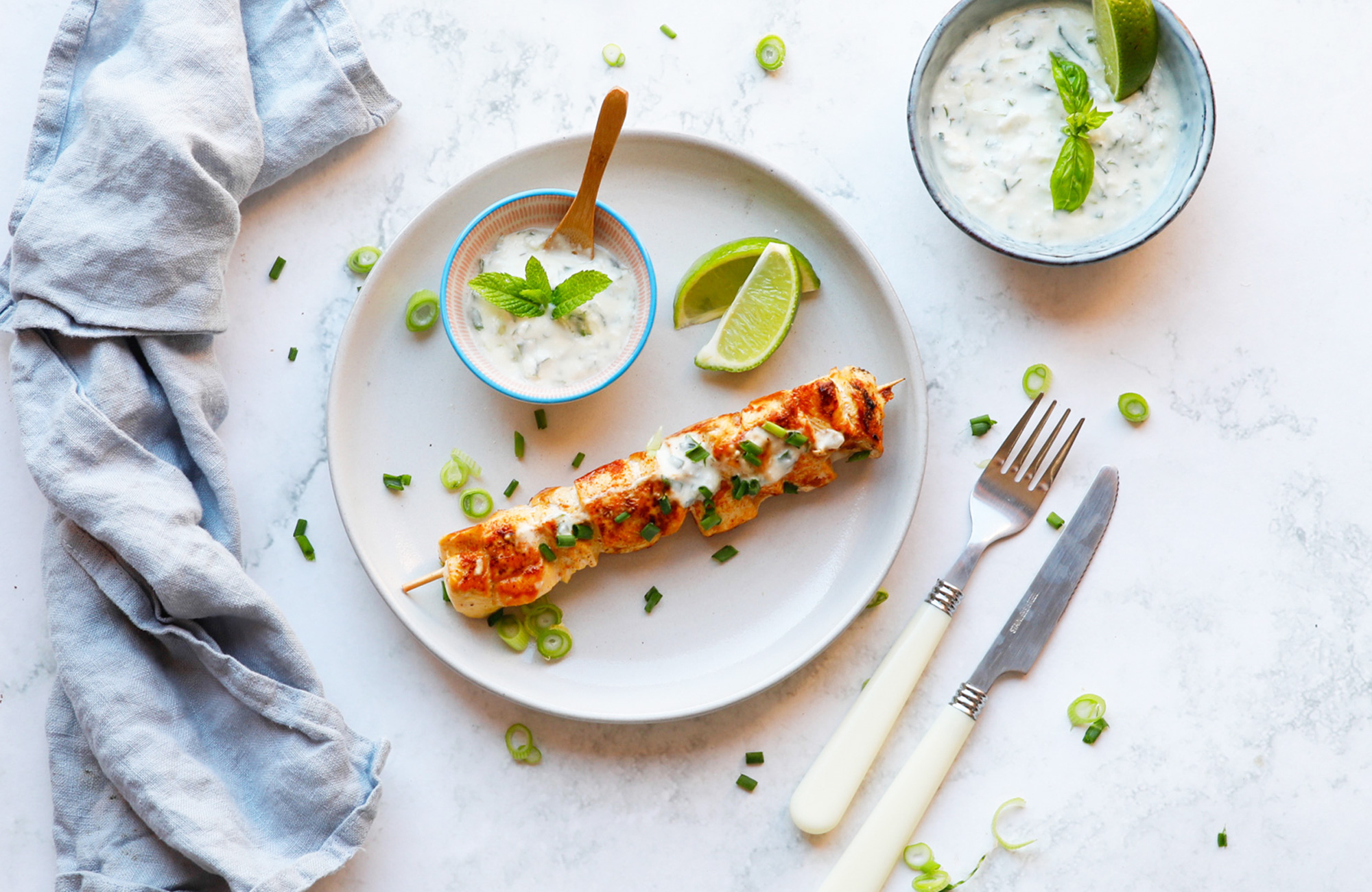 Today I've prepared something special for our little pirates (and for our big pirates as well). Pan fried chicken skewers with a delicious yoghurt dip.
You can't really make anything wrong with skewers and if the dip is super tasty as well, the excitement about this pirate meal will be huge. Except if the little pirates crowns mommy to be the captain of the pirates after the meal.
Wouldn't that be the biggest compliment that mom could get? Well, let's continue with our pirate adventure;-)
PS: If you like, serve a nice potato salad or some brown rice along with the skewers. Taaaaasty!
Have lots of fun and
Ahoy;-)
Pirate Skewers with a Herbal Dip
Ingredients for 2 skewers:
1 organic chicken breast filet
a pinch of sea salt
A pinch of paprika powder *mild*
2 tablespoons of cold pressed olive oil
Ingredients for the yoghurt:
150-200g soy yoghurt *Optional: A different yoghurt according to your tolerance*
2 tablespoons of rice milk
1/2 salad cucumber
1 tablespoon of chopped cress
1/2 tablespoon of chopped leafy parsley
A pinch of Herbamare *This spice is a seasoning substitute 😉 Available at health food shops or Amazon*
Optional: A slice of lemon or lime
In addition you will need a pan and wooden skewers.
Clean the filet, dab it dry, dice and spice it and spear it onto the skewers.
Heat oil in a pan and brown the skewers within some oil form all sides.
Give quark into a bowl and add the milk. Clean the cucumber and rasp it. If you want you can peel the cucumber in advance.
Add all the ingredients to the yoghurt, stir well and season it with the Herbamare.
Enjoy your meal.
Micha;-)