Rough-Grained Date Mush
Wow, this mush is a cool thing.
Date mush is a healthy and tasty alternativ to sweeten your recipes. Just take a spoon and stir it under your breakfast muesli, your smoothie or simply into a desert. Impossible to find a sweetener that is more nutritious, tasty and fast!!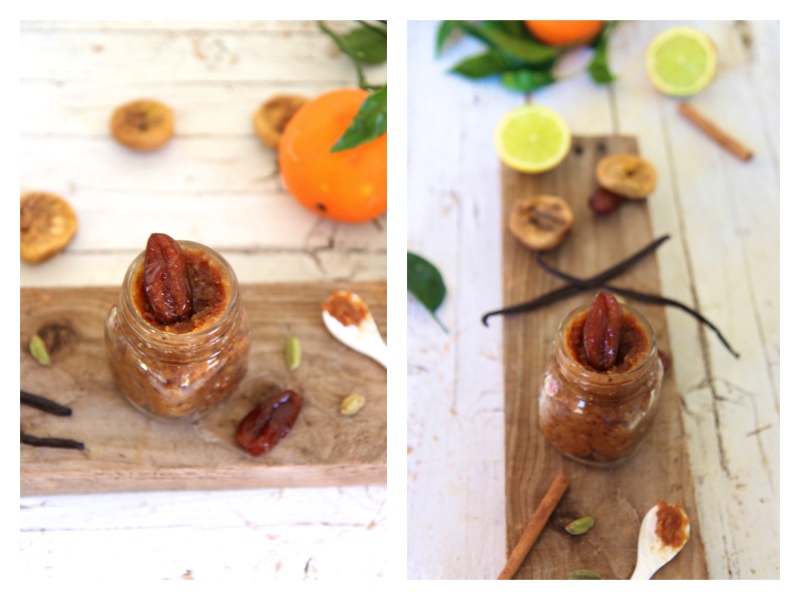 Ingredients:
15 medjol dates *coreless*
1/4  orange
A pinch of cinnamon
A few sprinkles of lemon juice
2 tablespoon of coconut oil
Preparation:
Fill the dates into a blender and puree the slightly. Gradually add the orange juice until the mush generated a light orange flavor. *Just try it out, everyone has a different taste*. Finally just add some of the lemon juice and the cinnamon, stir well and fill everything into a sterile glass. Store the mush in the fridge. Due to the lemon the mush stays fresh for several weeks;-)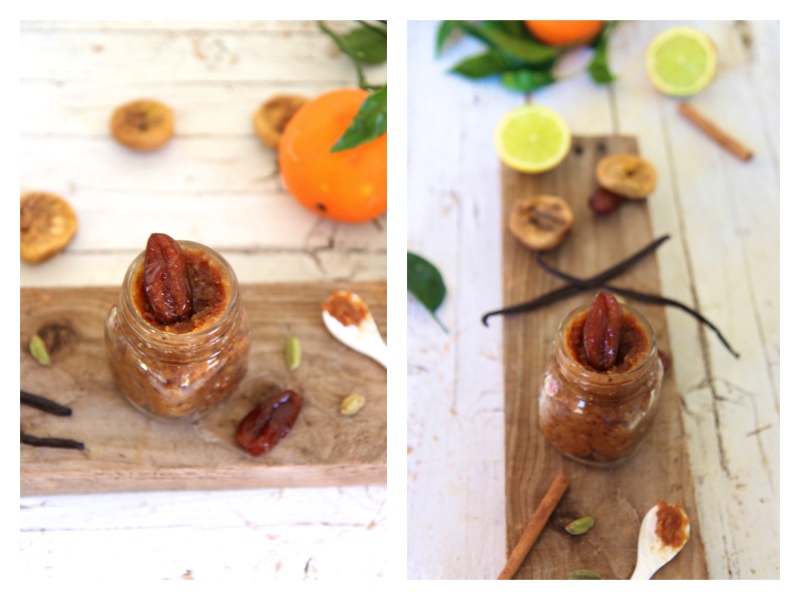 Have a wonderful day!
Greetings Micha