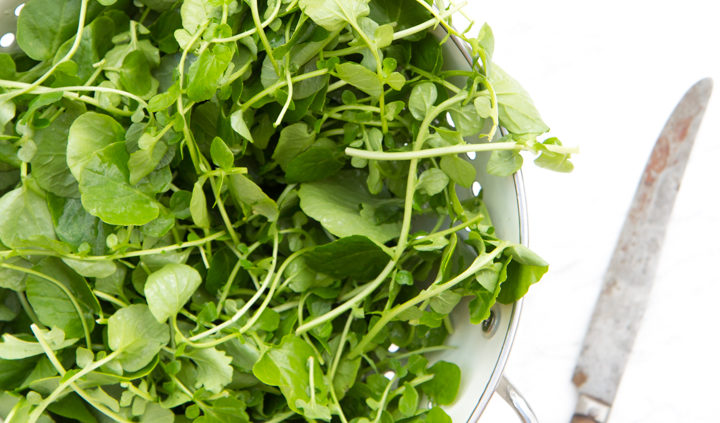 Wow, simply delicious!
Actually, I wanted to have a creative cooking break this week and I am sure it would have been possible if it wasn't for this beautiful and fresh watercress that I found on the weekly market. You probably ask yourself: Why did she visit the weekly market if she wanted to have a break? Mhhhhhhhh…. To be honest…
I don't really know why. It's probably some kind of addiction;-) I am drawn to weekly markets like other girls to shoe boutiques;-)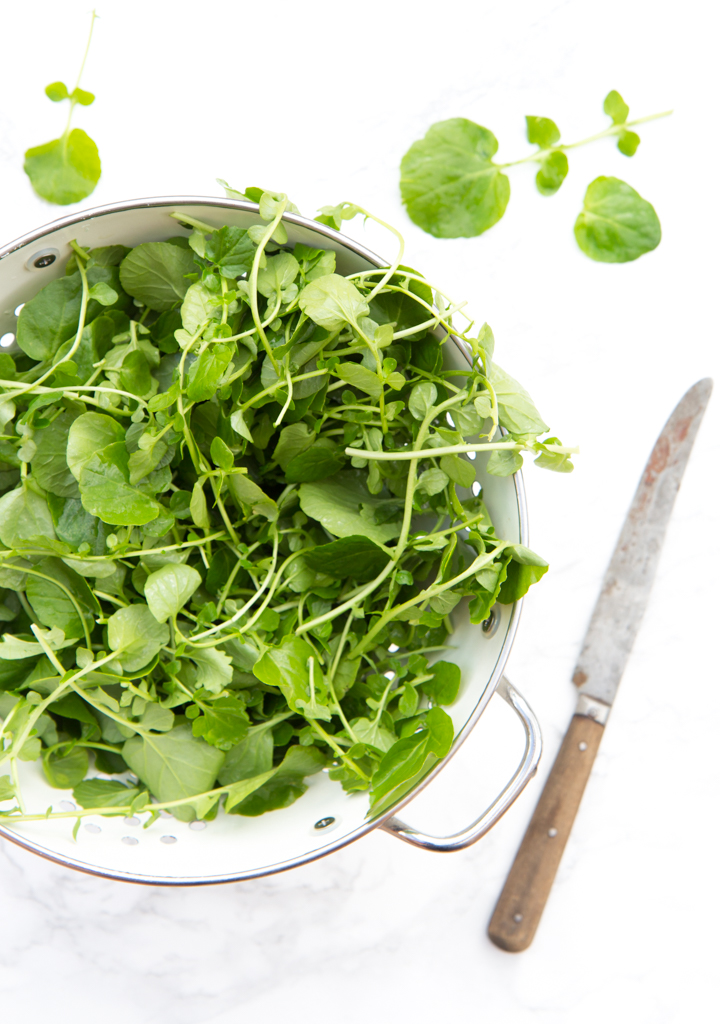 But now let's go over to my springlike potato-cress soup. Have lots of fun with it!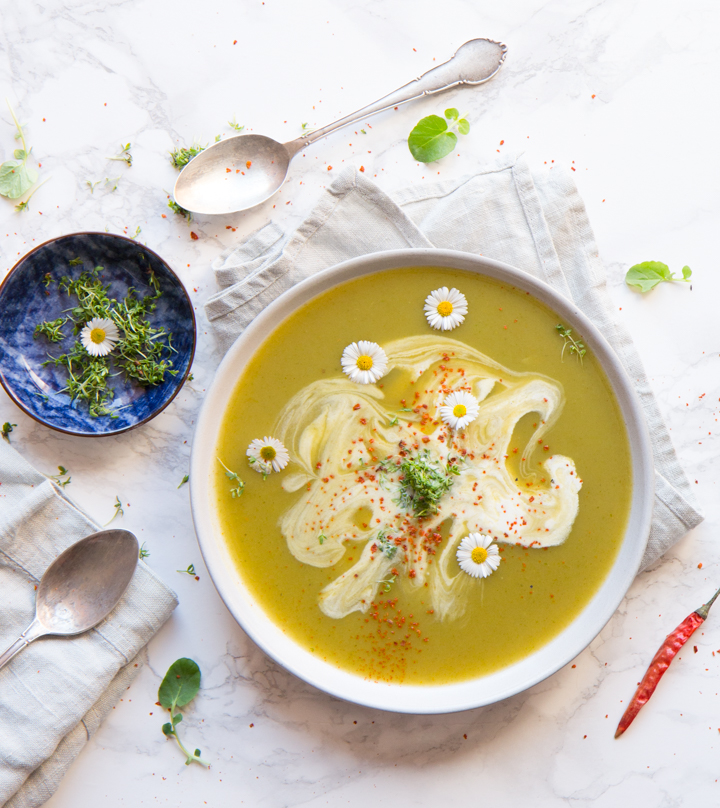 Preparation:
300g potatoes
120g watercress
1 onion
1/2 stalk of leek
1 tablespoon of coconut fat
500ml vegetable broth *Optional: 500ml water and 1 tablespoon of organic vegetable powder without sugar and yeast*
1/2 lime
Sea salt
Fresh pepper from the mill
1 pinch of chili powder
1 bowl of fresh cress
2 tablespoons of rice cuisine *Optional: Cream or soy cream*
Preparation:
Peel and dice the potatoes. Clean the watercress, remove the stalks, rinse the leaves and let them drain within a sieve. Peel and dice the onion. Cut the leek into fine rings, clean and let it drain. 
Heat the coconut fat in a pot and brown the onion, leek and potato dices within. Add the broth, the watercress, stir well and let the soup simmer until the potatoes and done.
Now puree the soup with an immersion blender and season with salt, lime juice and pepper.
Distribute the soup into bowls and add one tablespoon of rice cuisine into each soup. Finally scatter some cress and chili powder over and serve the soup as hot as possible.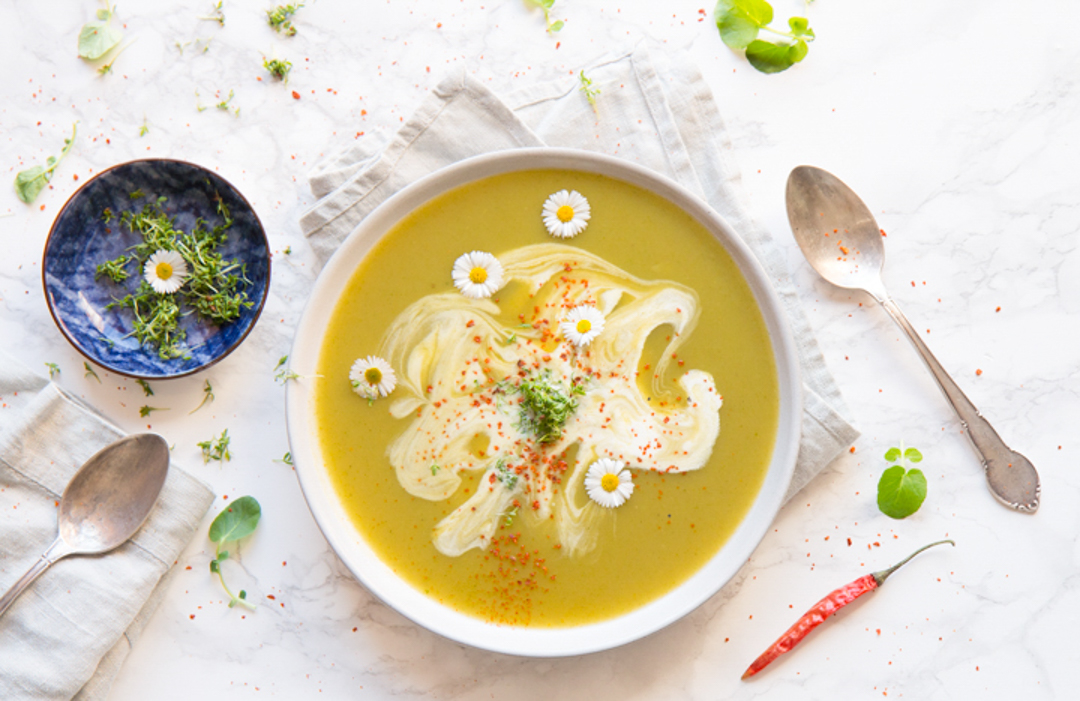 Enjoy this lovely soup!
Micha;-)
https://chiliandsweet.com/wp-content/uploads/2018/04/jpg-Kresse-Bloggroesse-10-1.jpg
1024
720
Michaela Meyer
https://chiliandsweet.com/wp-content/uploads/2018/04/chiliandsweet2x-2-300x138.png
Michaela Meyer
2018-05-23 20:32:25
2018-05-23 20:32:25
Creamy & Light Potato-Watercress Soup