Chimichurrri-Sauce

*My absolute favorite-sauce*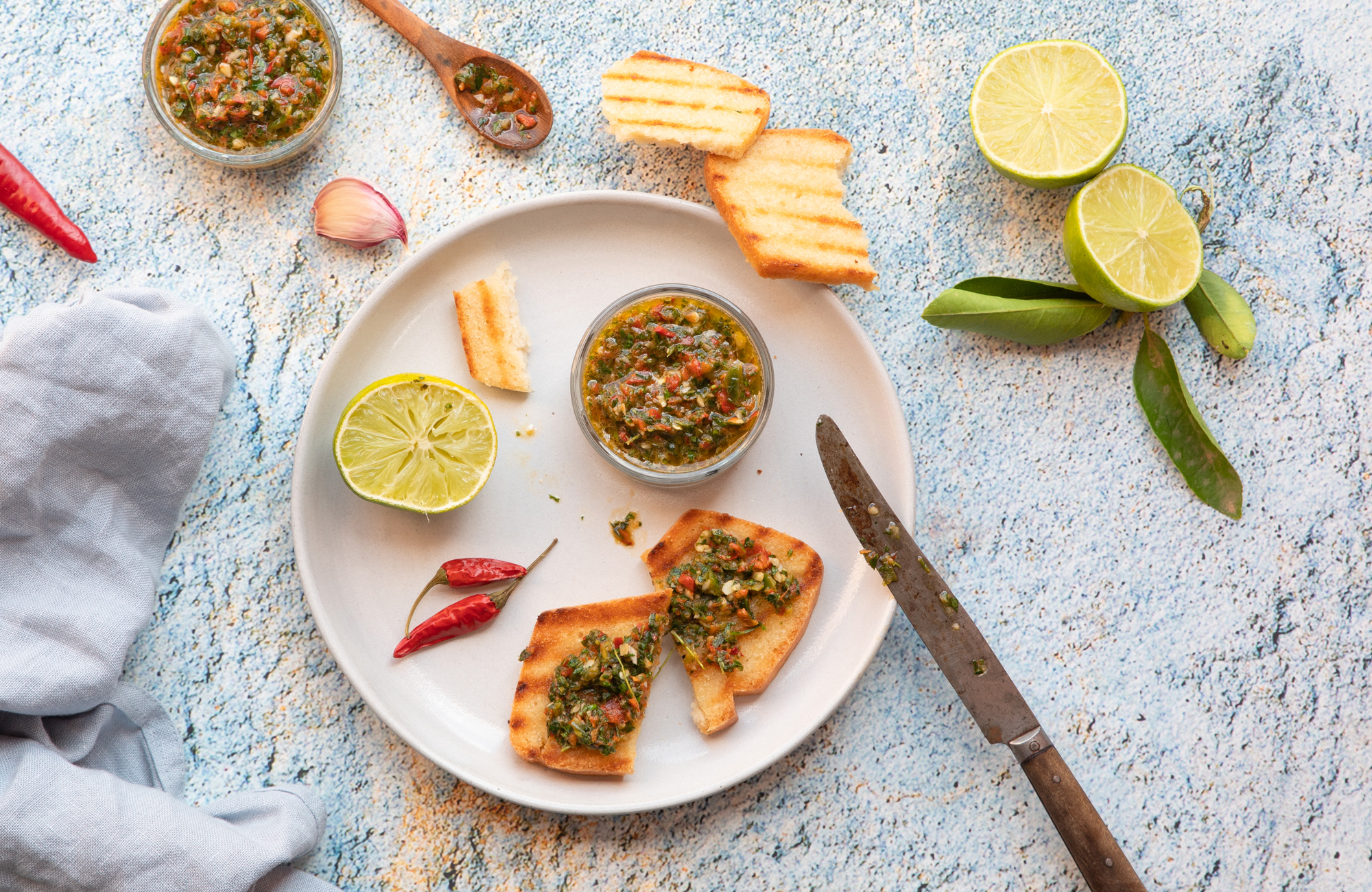 Chimichurri what???
I bet that many people never heard the name Chimichurri in their entire lives. And yet, this Argentinien, green-spicy sauce is one of the best in my opinion.
And I really think that you should try it out.
You can serve this tasty and spirited sauce with grilled beef, other meat and fish or as a marinate for vegetables.
There are so many ways to enjoy this delicious Chimichurri sauce. It even works well as a spread on a freshly toasted slice of bread – or as a kind of pesto with pasta. Tasty! Oh or try it with baked potatoes and a small salad. Simply fantastic! And regarding my Chimichurri… You have probably noticed that I am a passionate chef and that I will work hard on any recipe, sending my taste buds on a rollercoaster until I am 100% satisfied with the outcome;-)
And this is exactly what I did with this recipe! It really turned out to be divine!
A little tip: The Chimichurri will taste even better if you let it infuse for a few hours.
Afterwards you can eventually season it a little bit more and that's about it.
Enjoy;-)
In addition you will need a so called "Moulinette" in order to chop the ingredients.
Chimichurrri-Sauce
4 cloves of garlic
1/2 red pepper
1/2 green pepper
1/4 red onion
1 red chili
1 green chili
1/2 bunch of coriander
1 bunch of parsley
2 tablespoon of fresh oregano
1/2 lime
150ml best olive oil *extra virgin*
1 tea spoon of lime syrup *optional rice syrup*
Some sea salt
Fresh pepper from the mill
Peel and quarter the garlic cloves.
Dice the peppers
Peel and dice the onion
Chop the chilis
Clean the coriander and parsley, shake them dry and pluck off the leaves.
Give all the dry ingredients into a blender , slowly add the oil and the lime syrup and start to blend all ingredients.
Season with salt and pepper.