Blueberry Smoothie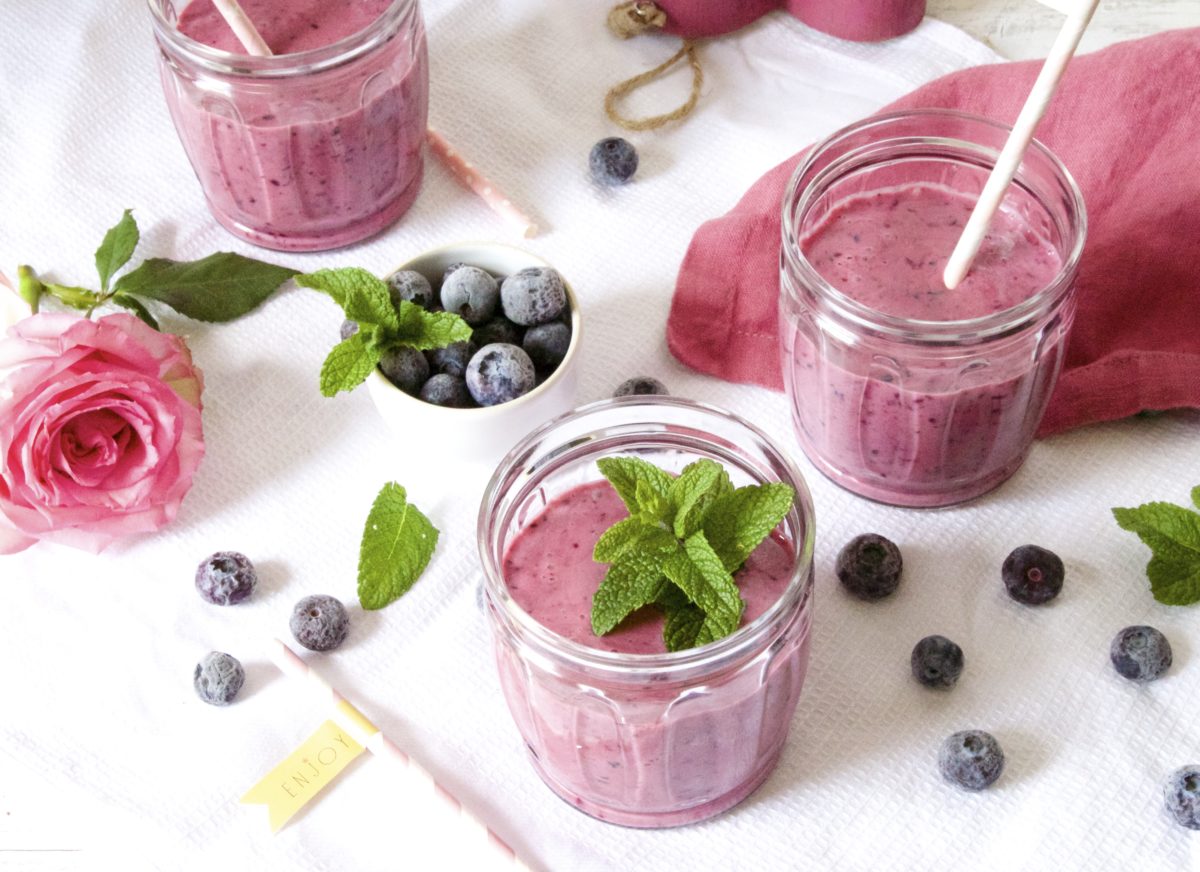 This blueberry smoothie is a true refreshment containing lot's of vitamins and an extra portion of proteins. Cheers;-)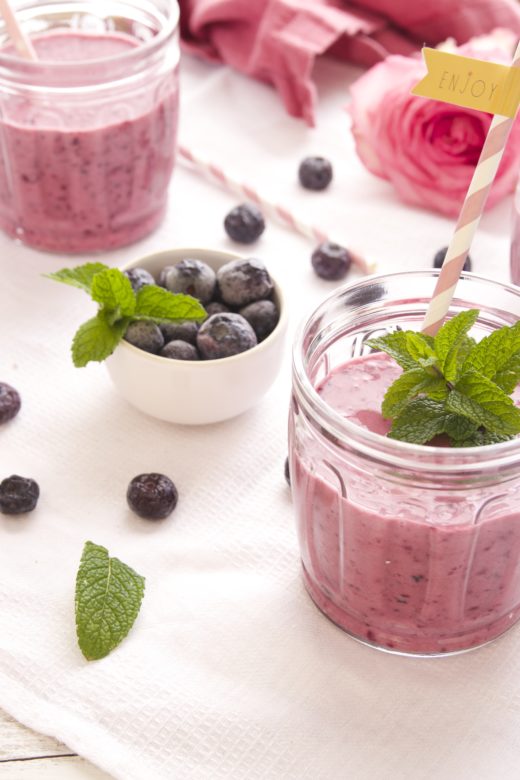 Blueberry Smoothie
350g blueberries *fresh or frozen*
1 banana  *Optional: 1/2 mango
200ml almond milk *Optional: Rice-cashew-or coconut milk*
1 tablespoon of freshly pressed lemon juice
1-2 tablespoons of rice syrup
1 tablespoon of hemp seeds
Rinse the blueberries *if frozen, let them defrost a bit* Let them drain within a sieve and fill them into a blender afterwards. Peel the banana, halve it and add it to the blueberries. Add the milk, the rice syrup and the hemp seeds. Mix everything very well.
Now just add some lemon juice according to your taste, fill the smoothie into glasses and simply enjoy. If you want add some ice cubes if you want to enjoy your smoothie really cold during the summer months.
A divine refreshment on hot days.
Have lot's of fun with the preparation and cheers.
Micha